Oregon Ranchers Pardoned by Trump Get Ride Home on Private Jet Owned by Mike Pence Ally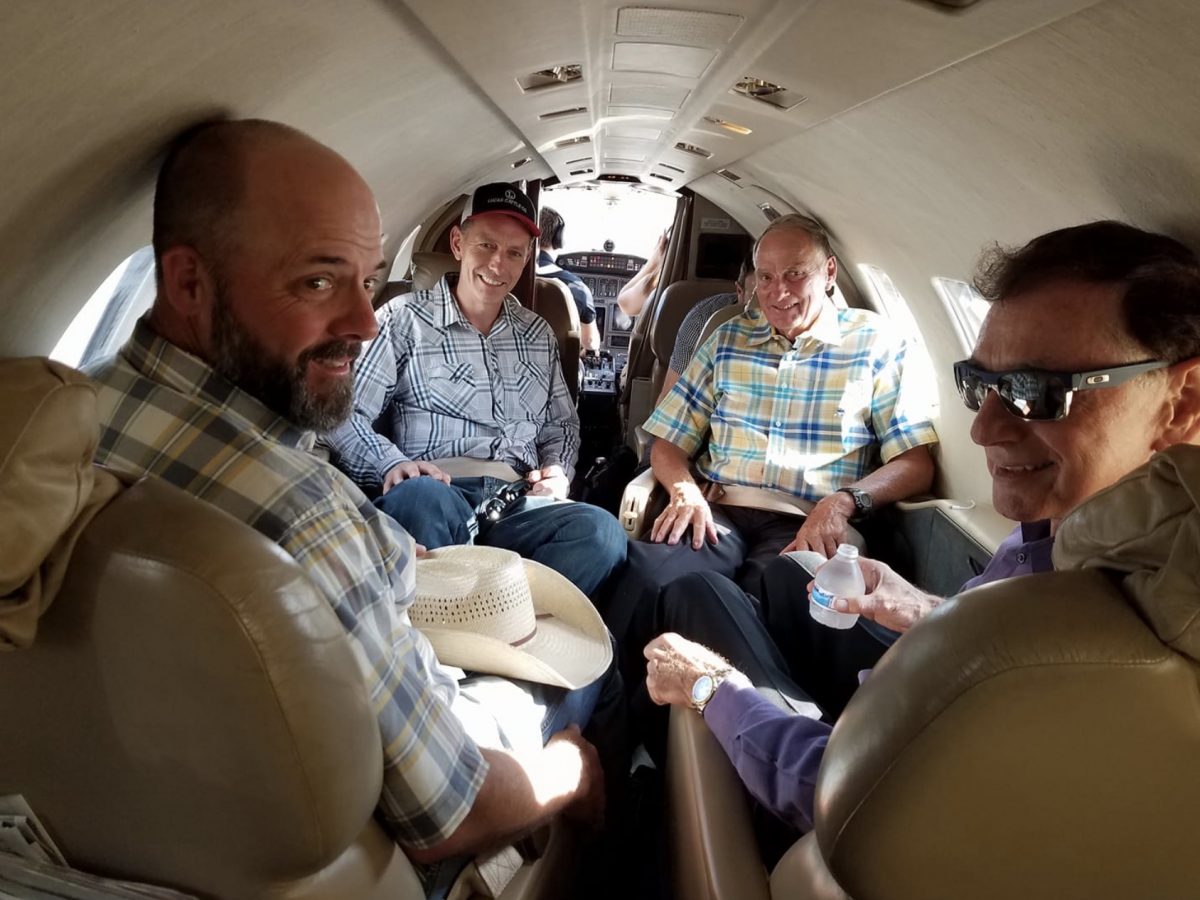 Father and son ranchers Dwight and Steven Hammond were sentenced to serve five years in prison for arson. Then, just this week they were pardoned by President Donald Trump.
Now, it turns out not only did the Hammonds get to leave prison early, they also got a ride home in a private jet owned by Vice President Mike Pence's ally,  oil company owner Forrest Lucas.
A picture of their ride was posted on Facebook.
The Hammonds were sentenced to five years for setting fire to federal lands. Their sentence prompted outrage and the occupation of the Malheur National Wildlife Refuge for 41 days in 2016.
One of the occupiers, LaVoy Finicum, died during the standoff. By pardoning the Hammonds, Trump's actions were seen as a tacit approval of the refuge's occupation.
As the Los Angeles Times points out, the private jet ride home likewise shows just how far the lobbying efforts to get the Hammonds released went.
The Hammonds' ride home with Lucas — whose company owns the naming rights to the Indianapolis Colts' NFL playing field, Lucas Oil Stadium — illustrates the depth of the lobbying effort that helped secure clemency for the ranchers.
Lucas is a generous donor to Republican candidates, including to fellow Indiana native Vice President Mike Pence, who received at least $50,000 from Lucas and his wife when Pence was running for governor of Indiana.
Lucas also gave Pence two tickets worth $774 to attend a Colts game in 2017 that Pence abruptly left after players on the opposing team kneeled during the national anthem. Lucas was also rumored to be a top choice to become interior secretary by Trump's transition team, which was led by Pence.
Rep. Greg Walden (R-OR) also reportedly reached out to Pence to help secure the release of the Hammonds.
[image via Facebook]
Have a tip we should know? tips@mediaite.com