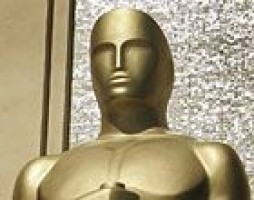 Hooray, it's OSCAR TIME! The 82nd Academy Awards are happening on Sunday, March 7th, and we think it's going to be a good one. Meryl vs. Sandra! Exes Bigelow vs. Cameron! Jeff Bridges vs. Christoph Waltz vs. Mo'Nique for who is more of a sure thing! Avatar vs. People Who Value Story Over Effects! (Oooh, burrrn.) The drama running up to the Oscars this year has been ratcheted up a notch thanks to bizarre attacks on the suddenly-front-running Hurt Locker (so timely, 8 months after it came out ), plus the wave of support enjoyed by those Inglourious Basterds (Mediaite's bias declared), plus a new and more than a little confusing Best Picture ballot that honors a whopping ten nominees — and invites the Academy to rank them accordingly, so that when favorites drop off the ballot the next-favorite can be tallied in its place. Price Waterhouse-Coopers, you've got your work cut out for you! But in the meantime this makes the award for Best Picture an actual, mysterious toss-up. So, things are getting exciting!
Here at Mediaite, we're nothing if not excited by excitement. So to get in on the action — and to bring you with us! — we're launching our First Annual Mediate Oscar Pool! Below you will find an Oscar Ballot with all the nominees, which you can submit for a HUGE SPECIAL AWESOME PRIZE! That's right, the winner of our Oscar Pool will win a super-special, super-rare pair of OLYMPIC MITTENS! The kind that the likes of Oprah and Matt Lauer and BriWi have been kvelling about. Oscar may be about a different kind of gold, but your hands will always need the warm, woolly protection of a stylish Vancouver Winter Olympics 2010 commemorative mitten. Who needs an Oscar Gift Bag? Not YOU and your super-warm hands, that's for sure!
So anyway: Here's the ballot. We'll be watching and live-blogging the action tomorrow night (plus all the Red Carpet glamour with the gang from Styleite.com), plus throwing down some Oscar predictions and the like. Fun stuff! Looking forward to crowning our own Oscar winner tomorrow night.
Have a tip we should know? [email protected]