Ousted CNN Host Reza Aslan Has Unlikely Supporter in Sean Hannity: 'I Do Not Think You Should Be Fired'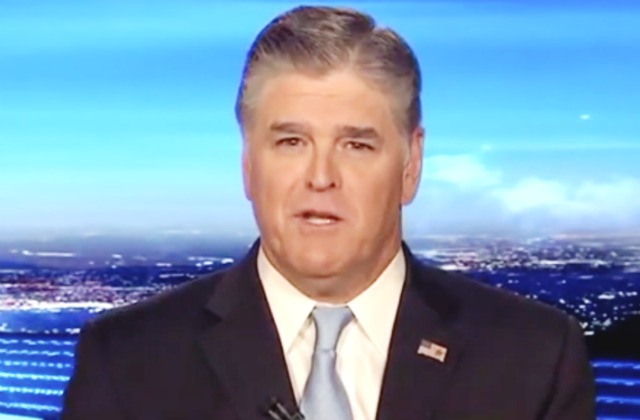 Word came down on Friday that the CNN show Believer, hosted by Reza Aslan, will not return for its previously planned second season after Aslan called President Donald Trump a "piece of shit" in a Tweet last week.
Aslan deleted the tweet and apologized, but it was not enough to keep CNN from severing ties with the Believer host.
But despite his vulgar put-down of Trump, Aslan found some unlikely support from the most prominent Trump supporter on television,  Sean Hannity.
The Fox News host came to Aslan's defense after the firing was announced, telling Aslan "I don't think you should be fired" in a Friday afternoon Tweet:
Reza calling the @POTUS a POS is bad form. Calling me the same fair game. I do not think you should be fired. You apologized #FreeSpeech https://t.co/VBof8qHsxY

— Sean Hannity (@seanhannity) June 9, 2017
Michelle I totally agree he is vile and disgusting. @CNN knew what he was doing for a long time and did NOTHING! I blame them this continued https://t.co/QZAJh2tA6H

— Sean Hannity (@seanhannity) June 9, 2017
Douglas, I hear you 1000%. Remember WE HAVE TOTAL CONTROL! Use on/off switch, or change the dial!! Let's use our POWER and CONTROL! https://t.co/f6CFjolT7B

— Sean Hannity (@seanhannity) June 9, 2017
Hannity's record on the issue of broadcasters losing their shows over controversial speech has attracted a fair amount of attention. He backed Stephen Colbert after the CBS Late Show host came under fire for an anti-Trump rant seen by many on the right as overly vitrolic and many on the left as homophobic. Yet, he also recently featured on his show a group who listed advertisers of MSNBC's Rachel Maddow because, in their view, she promoted "bizarre conspiracies."
Hannity has consistently maintained that he was still a champion of free speech, and only targeted Maddow advertisers as a response to the sponsor pressure he faced for continuing to devote airtime to a debunked theory about the murder of former DNC staffer Seth Rich.
Edit Note: this post has been updated slightly since original posting.
[image via screengrab]
——
Follow Joe DePaolo (@joe_depaolo) on Twitter
Have a tip we should know? [email protected]
Joe DePaolo - Senior Editor