Papadopoulos' Fiancée Says He's No Coffee Boy: 'History Will Remember Him Like John Dean'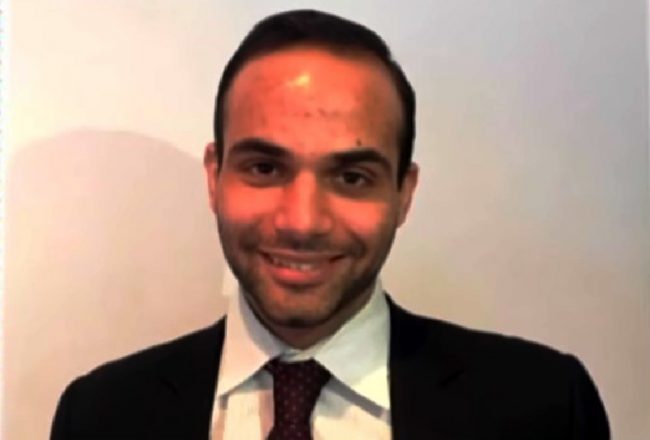 In the wake of the news that former Trump campaign advisor George Papadopoulos had pleaded guilty to lying to the FBI about his Russia ties and he was now cooperating with Special Counsel Robert Mueller, there was an immediate effort to cast Papadopoulos as a low-level volunteer. At one point, one Trump ally labeled Papadopoulos a "coffee boy."
Papadopoulos' fiancée Simona Mangiante would like us all to know that her husband-to-be is no nobody. And in fact, the way she sees it, he'll be remembered in much the same way as the man who helped bring down Richard Nixon's presidency.
"I believe history will remember him like John Dean," said Italian-born Simona Mangiante, referring to the former White House counsel who pleaded guilty to his role in the Watergate coverup and then became a key witness against other aides to President Richard Nixon.
Additionally, Mangiante told the Post that "there's a lot to come" regarding the Russia probe and that Papadopoulos was the "first one to break a hole in all of this." She also called the "coffee boy" dismissal of her fiancé "galling."
"I know what it means as a young person to do all the efforts you do to build your career and be dismissed as a coffee boy," Mangiante stated.
In an interview last month, Mangiante said that Papadopoulos was "constantly in touch with high-level officials" and all "initiatives" he took were known by the campaign. It was recently reported that the FBI's inquiry into Russian election meddling was prompted by comments made by Papadopoulos during a night of heavy drinking.
[image via screengrab]
—
Follow Justin Baragona on Twitter: @justinbaragona
Have a tip we should know? tips@mediaite.com