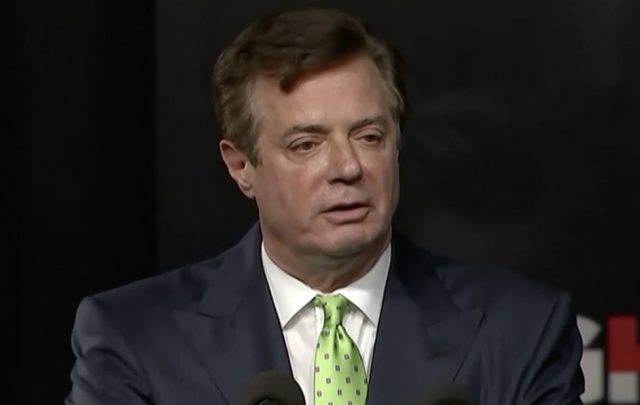 Former Donald Trump campaign manager Paul Manafort and his connections to Russia are back in the news in a somewhat unexpected way. Politico has obtained text messages sent to Manafort's daughter that purported to be from Serhiy Leshchenko, a member of Ukraine's parliament, which alleged that there was "bulletproof" evidence of Manafort's business dealings with pro-Russian interests. While denying the allegations, Manafort did confirm that the texts were real and appeared to ave been hacked from his daughter's phone and that he also got similar messages at the same time
Manafort told Politico that he gave the messages to his lawyer without replying. He refused to provide his copies for comparison to the hacked versions.
"Considering all the facts and evidence that are in my possession, and before possible decision whether to pass this to [the National Anti-Corruption Bureau of Ukraine] or FBI I would like to get your opinion on this and maybe your way to work things out that will persuade me to do otherwise," reads a note attached to one of the texts as an image file.  Leshchenko told Politico that "I've never written any emails or messages to […] Manafort or his family. I don't know their contact details." He also called the messages a "hoax" in a Facebook post where he disavowed any ties to the iCloud email address used to send the messages (presumably using Apple's "Messages" app).
The White House did not reply to Politico's request for comment on the texts, which first showed up on "dark web" hacker sites a few weeks ago.
[Photo: Screen grab]
Have a tip we should know? [email protected]