Paul Ryan Says Trump Should Release His Tax Returns… Whenever He Feels Like It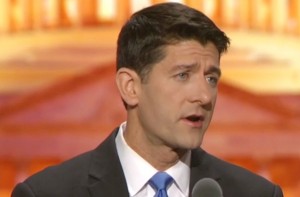 During his weekly press briefing Thursday morning, House Speaker Paul Ryan called on Donald Trump to release his tax returns. Whenever he wants to.
"I did release my returns," Ryan said in a response to a reporter's question. "I'll defer to Donald Trump as to when he thinks the appropriate time to release his returns. I know he is an under an audit, and he has an opinion on when to release those and I'll defer to him on that."
Trump has maintained that he will not release his returns because he claims he is under an IRS audit. Ryan claimed that he knew Trump was under audit, but the GOP candidate has produced no proof that he is under an audit. There is nothing about an audit that would prevent him from releasing his returns. Trump has refused to even release returns for previous years not currently under audit.
Conversely, Trump's opponent, Hillary Clinton, has released nearly 30 years of tax returns.
Asked if he thought it was a good idea to release his returns, Ryan said, "I released mine. I think we should release ours. I leave it to him when to do it."
"Every time he is asked about his taxes he dodges and delays and says, well, we're working on it," Mitt Romney said in February. "I think there is something there. Either he is not anywhere near as wealthy as he says he is or he hasn't been paying the kind of taxes we would expect him to pay or perhaps he hasn't been giving money to the vets or the disabled like he has been telling us he's been doing."
Every presidential candidate since Watergate has released his or her tax returns.
With 54 days until the election, it is becoming increasingly unlikely that Trump will release his tax returns before voters go to the polls.
—
Sam Reisman (@thericeman) is a staff editor at Mediaite.
Have a tip we should know? tips@mediaite.com