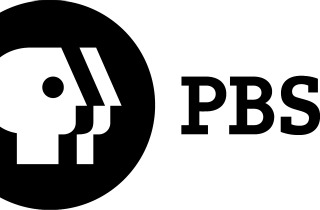 Does the phrase "we hear you," uttered by an anchor, sound biased to you? Well, it does to PBS ombudsman Michael Getler, who said it's understandable why viewers might complain about Judy Woodruff using that phrase.
Woodruff was speaking with Frederick Kagan from the conservative think tank American Enterprise Institute and ended by saying, "We hear you, Frederick." Well, according to Getler, "dozens of emails from irate viewers" came pouring him to let him know Woodruff sounded like she agreed with her guest, despite the fact that it's a pretty common phrase for anchors to say.
"I hear you" or "we hear you" is just shorthand for something like "we appreciate hearing your perspective on this show." Woodruff explained as much to Getler, but he actually thinks the viewer complaints have some merit to them:
In my many years of watching and listening to Woodruff, the idea that such an experienced journalist would allow herself to endorse or reject the comments of an interviewer is hard to imagine, and I'm confident that was not what she was doing here. On the other hand, my strong and unsolicited advice would be to stop using that "we hear you" phrase as a sign off. It is quite understandable that viewers were especially outraged to hear that at the close of a segment that they rightly viewed as one-sided.
Fox News' Greta Van Susteren, upon reading this, couldn't believe how "silly" he sounds. She agrees that "we hear you" is in no way an endorsement, and in the list of things news organizations should be concerned about, a phrase like that shouldn't even crack the top five:
With all the power and influence the PBS ombudsman has, he should be talking (and loudly!) about the White House Press pool giving its press reports FIRST to the White House for review (and thus objection and possible editing) and then mass distribution to the rest of the media. That is serious (where is the independent media?) and members of the media and yes, the PBS ombudsman are ignoring it and worse, many are saying, 'that's the way it has always been.' That's the worst defense of bad journalism – to keep doing something that everyone knows is wrong because it has always been done that way If the media won't stand up for this, then it won't stand up for you.
[h/t Jim Romenesko]
[image via PBS]
— —
Follow Josh Feldman on Twitter: @feldmaniac
Have a tip we should know? tips@mediaite.com
Josh Feldman - Senior Editor