Pentagon Reaches Deal with Private Charity to Pay Military Death Benefits During Shutdown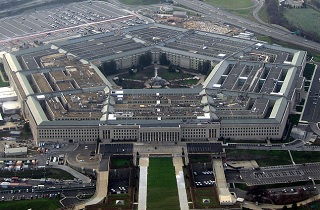 At Wednesday's White House Daily Briefing, Press Secretary Jay Carney promised a "solution" to the death benefits being delayed by the government shutdown by the end of the day. On Wednesday afternoon, Secretary of Defense Chuck Hagel announced that the Pentagon had reached a deal with a private charity, the Fisher House Foundation, to pay the death benefits for the duration of the shutdown, which the Pentagon will repay once the government reopens. From CNN.com:
The Pentagon is entering into an agreement with a private foundation to ensure families of fallen troops are paid survivor benefits that were suspended because of the government shutdown, the U.S. Secretary of Defense said Wednesday.

The government will reimburse the Fisher House Foundation once the shutdown is over, Defense Secretary Chuck Hagel said in a written statement.

"I am offended, outraged, and embarrassed that the government shutdown had prevented the Department of Defense from fulfilling this most sacred responsibility in a timely manner," Hagel said.

"In the days before the shutdown, we warned Congress and the American people that DoD would not have the legal authority to make these payments during a lapse in appropriations."

The announcement came just after the U.S. House of Representatives voted unanimously to resume paying survivor benefits, which includes a $100,000 payment.
While the deal staves off this particular injustice, failure to end the shutdown, or to pass an increase in the debt ceiling before October 17, could have continued dire consequences to military vets and their families. "If the shutdown does not end in the coming weeks, VA will not be able to assure delivery of 1 November checks to more than 5.18 million beneficiaries, including veterans who are 100% disabled, surviving spouses, eligible children orphaned by the death of their military parent," Secretary of Veterans Affairs Eric Shinseki said in testimony before Congress.
At Wednesday's briefing, reporters grilled Jay Carney for a specific date on which the President learned of the problem with the death benefits, but reporters and members of Congress were briefed on the issue prior to the shutdown.
Here's CNN's report on the deal:
[photo via Creative Commons]
Have a tip we should know? tips@mediaite.com