Peter Thiel's Equity Firm Flaunts Major Marijuana Investment Despite Opposition from Trump, Sessions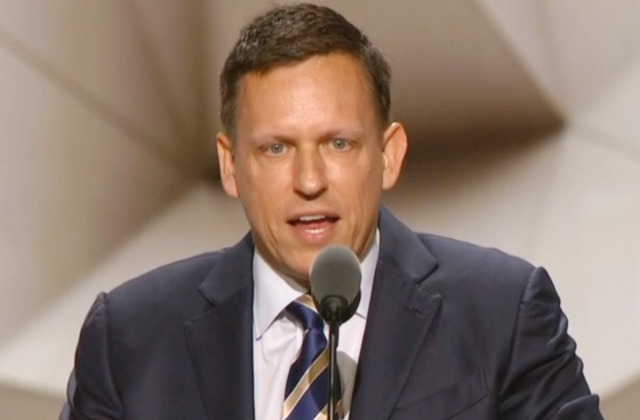 Peter Thiel supported President Donald Trump during the 2016 election, but based on the Paypal founder's investment decisions, one might think he is indirectly opposing the president now.
It was reported earlier this month that that Privateer Holdings, a private equity firm backed by Thiel (arguably best known for backing Hulk Hogan's lawsuit against now-defunct Gawker), invested more than $100 million into the legal cannibus business. The firm recently disclosed that they control Leafly.com, a database described by The Guardian as "Yelp for pot and medical marijuana buyers looking for reviews and price information."
Privateer also has ownership over marijuana brands like Tilray and Marley Natural. Tigray is a Canadian medical marijuana producer, while Marley Natural (the "official Bob Marley cannibus brand") offers marijuana-related goods, byproducts and paraphernalia.
The point is: Thiel is now one of the world's leading investors in the marijuana industry.
Cannibus is still illegal in many areas throughout America, and the marijuana industry's investor market took a downturn after Trump was elected on the back of his hard anti-drug platform. Trump's sentiment is frequently echoed by Attorney General Jeff Sessions, who announced several weeks ago that the Justice Department would clamp down soon on Obama-era policies that allowed a limited legalization of weed.
Thief doesn't seem fazed by any of this, because according to GQ, Privateer has announced a $5 million donation to "help communities harmed by cannabis prohibition."
So…yeah. Thiel is set to eventually collide with the Trump Administration.
[Image via screengrab]
— —
>> Follow Ken Meyer (@KenMeyer91) on Twitter
Have a tip we should know? tips@mediaite.com