Newsmax CEO and POTUS Pal Chris Ruddy: Trump Should Treat Mueller 'Like a Plague'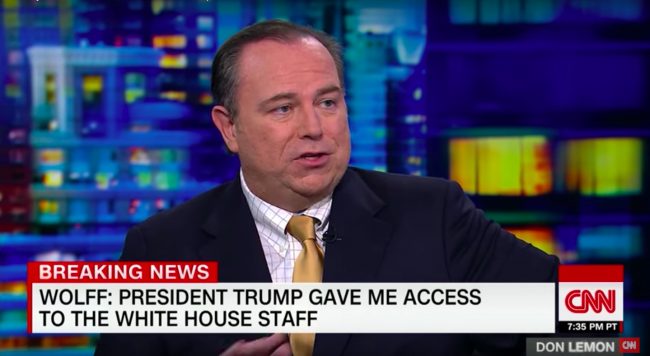 President Donald Trump's buddy Chris Ruddy really isn't down for Trump to speak to special counsel Robert Mueller.
Ruddy, the CEO of Newsmax — who is a member of Mar-a-Lago and a longtime pal of Trump's — freaked out a bit after the president said that he would totally have a chat with Mueller, no problemo.
"He should treat Mueller like a plague," Ruddy told The Washington Post Wednesday. "He should assert executive privilege in every opportunity they can."
Ruddy isn't the only compadre of Trump's who's worried about the potentiality of Trump having a chat with Mueller. The president's lawyer Ty Cobb, who quit private practice to work with Trump, also felt the need to walk back the president's comments to two separate news sources — assuring them that The Donald would not simply go off the cuff in a conversation with the special counsel.
"I would hope that a fair-minded Office of Special Counsel would approach it in a dutiful way consistent with precedent and it wouldn't just be a perjury trap," the Trump lawyer told CBS News.
"He's ready to meet with them, but he'll be guided by the advice of his personal counsel," he added to The New York Times.
[image via screengrab]
Have a tip we should know? tips@mediaite.com