Philippines President Duterte Declares Martial Law in Response To Clash With Islamists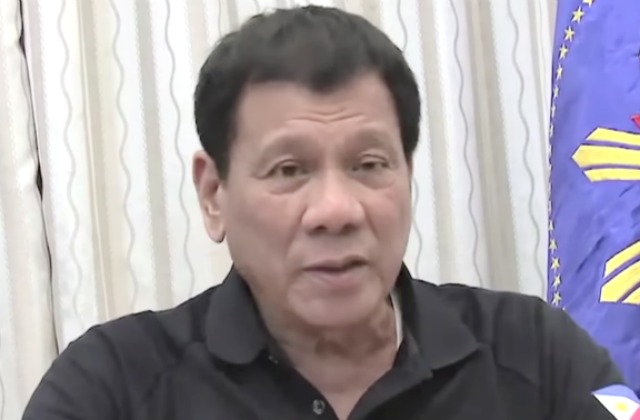 On Tuesday, Rodrigo Duterte, the president of the Philippines, declared martial law on the entire southern island of Mindanao after government troops clashed with ISIS-linked Islamists earlier in the day.
CNN reported on the controversial leader's move in a Tuesday write-up. Filipino military forces raided a building in the city of Marawai, targeting members of the Maute group, an Islamic extremist group that uses the black flag of ISIS. The militants counter-attacked and "set fire to a school, a church and a detention facility," according to a Tuesday report from Reuters.
Members of the group displayed the ISIS flag on Tuesday during their confrontation with Filipino troops, as you'll see in one of the photos shared here:
PHOTOS: Cop killed, five soldiers hurt in Marawi clashes with Maute group https://t.co/bJdvEEAmui pic.twitter.com/b7HBVBH1Zg

— GMA News (@gmanews) May 23, 2017
The Reuters article also noted that "the Maute and Abu Sayyaf militant groups have pledged allegiance to Islamic State, also known as ISIS, and have proved fierce opponents for the [Filipino] military."
A spokesman for Duterte disclosed that "martial law will be in effect on the Muslim-majority southern Philippines island for 60 days 'to suppress lawless violence and rebellion and for public safety.'" The Filipino president cut short a visit to Russia after he received word of the clashes.
Back in January 2017, Duterte had threatened to put the entire country under martial law due to drug violence. One of his predecessors, Gloria Macapagal-Arroyo, briefly declared martial law in December 2009 for over a week in one province in Mindanao after a massacre there.
More infamously, Filipino dictator Ferdinand Marcos imposed martial law for a period of eight-plus years between 1972 and early 1981.
[image via screengrab]
Have a tip we should know? tips@mediaite.com