Politico Publishes Piece from Stephen Miller's 3rd Grade Classmate About Him 'Playing With Glue'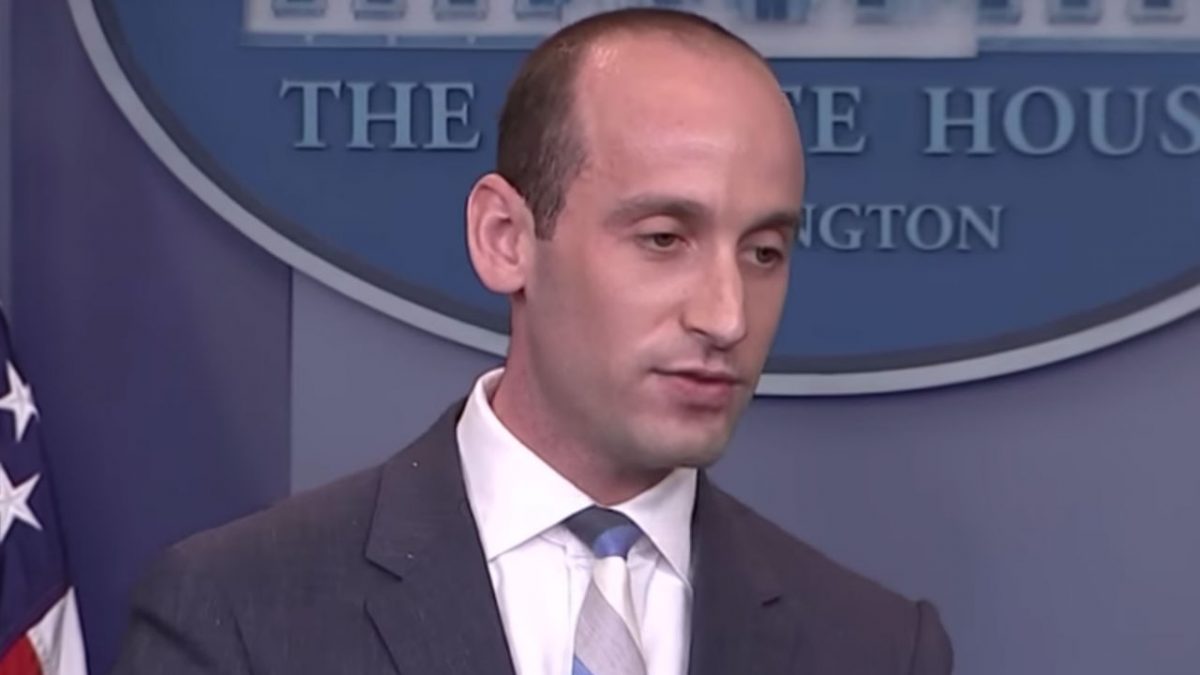 Stephen Miller's extreme views on immigration are in the spotlight this week amidst the Trump administration's zero tolerance policy on immigration. The mounting pressure to end family separation got President Trump to issue an executive order this week, but the criticism of Miller has reached the point where a Republican member of Congress is calling on the White House to fire him:
or some other senior leadership figure on the job of making sure each and every child is returned to their parents. And the President should fire Stephen Miller now. This is a human rights mess. It is on the President to clean it up and fire the people responsible for making it.

— Rep. Mike Coffman (@RepMikeCoffman) June 21, 2018
As Politico reported, "it's hard to overstate Miller's influence on the administration's positions on immigration." Miller reportedly went to a Mexican restaurant a few days ago and a protester called him a fascist.
So, with all the attention on Miller, today Politico Magazine features an op-ed from one of Miller's third-grade classmates.
Yes, you're reading that correctly.
In the piece, John Muller writes about how he sat next to Miller in third grade and noticed some of his peculiar habits.
And, well, that's basically it.
"It's hard to say how much a kid's behavior in third grade can really tell you about the inner workings of his soul," he concedes. "And surely the well-documented indicators of Miller's alt-right beginnings in middle school, high school and college have less impressionistic connections to his current behavior. But here is what I remember."
Muller recalls how Miller was "frequently distracted" and had an "obsession with highly specific tasks that could only be performed alone."
He says Miller set a long piece of tape across the middle of the desk to keep their sides separate, which soon became an "attractive nuisance."
And then there's the glue:
When Stephen wasn't picking at the tape, he was playing with glue. He liked to pour it into his hands, forming grime-tinted glaciers in the valleys of his palms. Glue thusly in hand, he deployed his deepest powers of concentration to watch these pools harden. The first sign would be a rippling on the surface, as if from a winter gale. This would produce a precarious moment—as Stephen's urge to stick a finger into the filmy layer became palpable, and his immobilized palm began to tire.
Tape and glue. That's about it.
[image via screengrab]
— —
Follow Josh Feldman on Twitter: @feldmaniac
Have a tip we should know? tips@mediaite.com
Josh Feldman - Senior Editor