Poll: Only 5% of Minnesota Democrats Say They Believe Keith Ellison's Accuser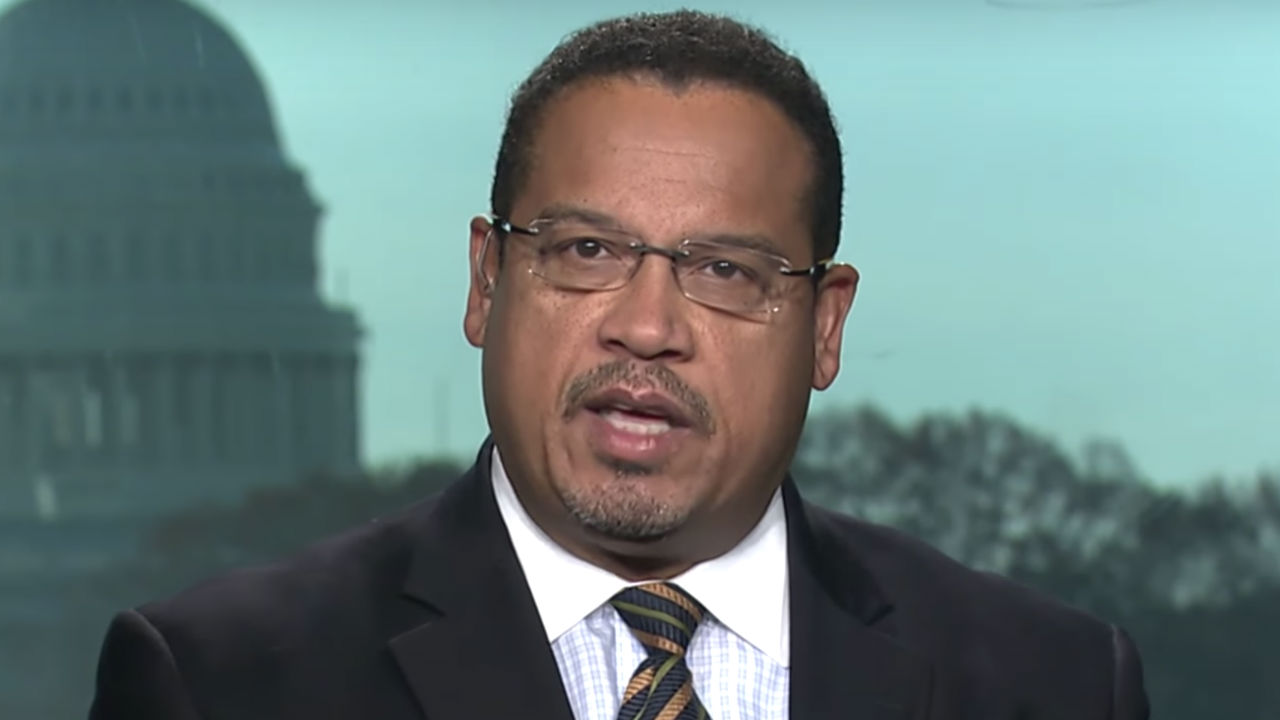 New polling out of Minnesota sheds some light about how voters feel about Democratic congressman Keith Ellison.
According to The Minnesota Star Tribune and Minnesota Public Radio News, a poll of 800 likely voters have Ellison leading against Republican candidate Doug Wardlow in the state race for attorney general 41-36.
However, the poll asks voters about their views on the abuse allegation made against Ellison by his ex-girlfiend, Karen Monahan.
When asked, "Do you believe her allegation, or not?" 21% of voters say they believe her while 22% say they don't. 57% of likely voters say they aren't sure.
But when that question is broken down by party, the numbers take sharp turns.
42% of Republicans say they believe Monahan while 15% don't and 43% aren't sure. Among Democrats, only 5% believe his accuser while 30% dismiss the allegation. 65% of Democrats aren't sure. There's nearly an even amount of Independent voters who believe or don't believe Monahan (20%-19%) while 61% are uncertain.
Monahan has been outspoken about her allegation against Ellison in the wake of the allegation made against Supreme Court nominee Judge Brett Kavanaugh. Earlier this week, she called out Democrats, saying she was "smeared, threatened," and "isolated" by her own party.
No, they don't. I've been smeared, threatened, isolated from my own party. I provided medical records from 2017, stating on two different Dr. Visits, I told them about the abuse and who did it. My therapist released records stating I have been dealing and healing from the abuse

— Karen Monahan (@KarenMonahan01) September 17, 2018
She also posted a doctor's note from 2017 which documents her accusation against the deputy DNC chair.
When I post this, it gets deleted every time pic.twitter.com/uAJNx8AgF5

— Karen Monahan (@KarenMonahan01) September 19, 2018
[image via screengrab]
Have a tip we should know? tips@mediaite.com