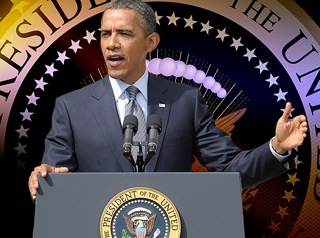 For those of us not typically in the public eye, it is easy to forget the importance of good optics and public relations for someone who is. For those who routinely forget, however, there arises, once in a while, a perfect reminder of why they exist in the form of a delightfully bad PR move by someone who really cannot afford it at the moment. Today's PR miss comes from the Obama campaign, whose candidate is shutting down "Main Street USA" to give a speech–the "neighborhood" Main Street USA in Disney World, that is.
RELATED: President Obama's Reelection Campaign Announces $68 Million 4th Quarter
The substance of this story is not particularly exciting: President Obama will visit Orlando, Florida tomorrow– where many theme parks call home– to talk about the economy and boosting tourism to the region and generally across the country. The President has begun a series of executive actions to help the economy under the title "We Can't Wait." It is the process by which the President will undertake this mission on his itinerary that appears tailor-made for punchlines.
Gawker's Jim Newell points out how it reads once on paper, via the News 13 report on the matter:
Disney says the president will be at the Magic Kingdom, which means guests can plan for heavy security. Main Street USA will be closed for the duration of the president's time there. Guests will be re-routed to other parts of the park. Disney is also cancelling extra magic hours for the Magic Kingdom, and pushing back the "Celebrate a Dream Come True" parade.
They really couldn't find any other land in Disney World to do this in, like Fantasyland, or maybe Adventureland? On the other hand, at least they avoided shutting down Liberty Square.
[Photo via News13]
Have a tip we should know? tips@mediaite.com