'Puzzling Paradox': Study Finds Higher Divorce Rate Among Conservative Protestants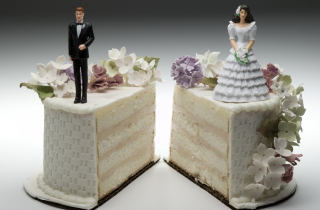 Are you a religiously conservative Protestant or someone who lives in area populated by many of them? According to American researchers, you are at higher risk of divorce.
Defining "conservative Protestants" as those who believe the Bible to be literally true, researchers Jennifer Glass (University of Texas) and Philip Levchak (University of Iowa) found that while "most conservatives frown upon divorce, and religious commitment is believed to strengthen marriage," the states with higher concentrations of such people experienced higher divorce rates.
"[O]ne of the strongest factors predicting divorce rates (per 1000 married couples) is the concentration of conservative or evangelical Protestants in that county," the researchers explain. Religiously conservative states Alabama and Arkansas have the second and third highest divorce rates in the U.S., while religiously liberal New Jersey and Massachusetts have two of the lowest. Full graph below shows the regional correlation: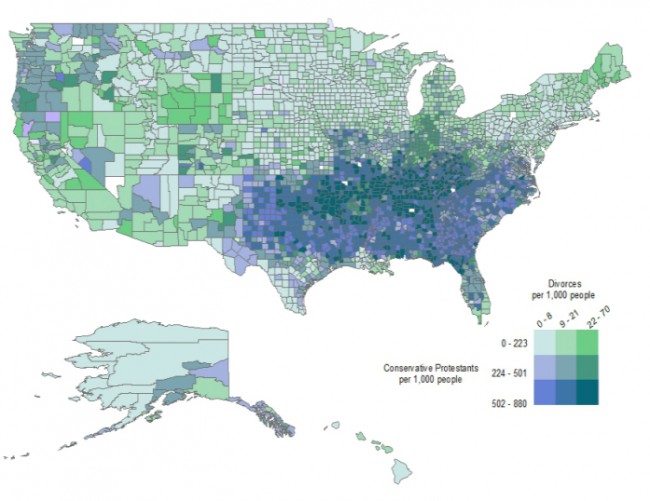 Describing their findings as a "puzzling paradox," the researchers explained that the higher divorce rate among religious conservatives is tied to early marriage and early childbearing — factors already known to contribute to strained marriages and divorce. "Starting families earlier tends to stop young adults from pursuing more education and depresses their wages, putting more strain on marriages," Glass stated.
The study, slated for publishing in February 2014's American Journal of Sociology, also discovered that even if you are not a conservative Protestant, you are at higher risk of divorce just by living in an area heavily populated by them.
Studying the U.S. map county by county, the researchers found that for every 1% increase in the share of conservative Protestants compared to the baseline, the divorce rate went up 0.02%. The reason behind such an increase, Glass asserted, is that such communities tend to have a culture that encourages early marriage, contributing to divorce rates.
"Pharmacies might not give out emergency contraception. Schools might only teach abstinence education," Glass explained. Additionally, living in such a marriage market fosters a fear that the "best catches" are "going to go first" if you don't marry early.
[h/t LA Times]
[Image via Shutterstock]
— —
>> Follow Andrew Kirell (@AndrewKirell) on Twitter
Have a tip we should know? tips@mediaite.com