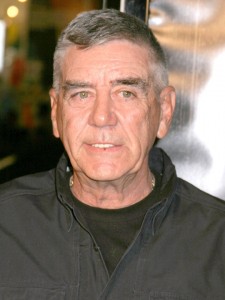 Last week, a video went viral featuring R. Lee Ermey, the tough drill sergeant-turned-actor famous for his role inFull Metal Jacket, railing against President Obama and his perceived "socialism" during a Toys 4 Tots charity event. Ermey has now posted a concise and humble apology on his website, stating "My comments were misguided, and emotionally based, and for that I am truly sorry." Update below.


Here's Ermey's full statement:
"A Message from the Gunny

'I recently appeared at a fundraising event designed to collect toys and raise awareness for underprivileged children. While that event succeeded in raising thousands of dollars and hundreds of toys for this cause, I regret that I delivered a monologue that was inappropriately critical of the President. I was trying to be entertaining and simply went too far in this instance. I am mindful that my success as an entertainer relates in part to my experience in the Marine Corps, my devotion to its members, and the deep respect I have for members of all our Armed Forces. My comments should not be seen as reflecting on them or their views. I was just very disappointed in the amount of success that we were having raising toys and money for the underprivileged children this season. The poor economy has greatly hampered our efforts. My comments were misguided, and emotionally based, and for that I am truly sorry.'

Semper Fi"
That could be the end of the story but there may be another wrinkle. John V. Moore, the man who originally shot and uploaded the video of Ermey has pointed out on the website Windy City Watch that the fundraiser Ermey was at was sponsored by GEICO, for whom Ermey is a spokesman for GEICO. A few months ago, GEICO fired voice actor Lance Baxter AKA D.C. Douglas for being critical of the Tea Party and Freedomworks. Not only did they fire him, they fired him for a political outburst on his own free time, not at a GEICO-sanctioned event. Will they now fire Ermey?
Moore believes that, following the apology, GEICO should keep on Ermey but, also, rehire Baxter. What do you all think?

UPDATE – the original post incorrectly stated that Mr. Moore shot the video, when in fact it came from a Chicago NBC affiliate. Also, that the Toys for Tots event was originally sponsored by GEICO. It was not. The story has been updated accordingly.
Below is the original video of Ermey's comments:
Have a tip we should know? tips@mediaite.com