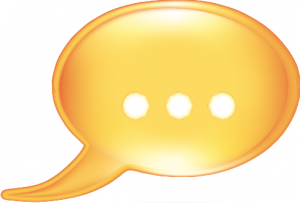 Schrodinger's cat, meet the ellipsis. An article on the Fox Business Network's website about Twitter's IPO features the incredibly cryptic headline "Twitter Confirms IPO — Or Maybe Not." You may very well wonder what would give Katie Roof and Charlie Gasparino the premise for this incredibly ambiguous article. Well…
"…"
That. Literally that.
There's been some chatter recently about Twitter eventually going public, and so Roof wanted to find out if anyone at Twitter would be willing to go on the record. Here's how that went.
FOX Business's Katie Roof asked Twitter spokeswoman Carolyn Penner in an email if anyone at the company can "chat with me about IPO rumors."

Penner's response, was a simple, but interesting: "…"
Now, I'm sure we've all used ellipses in Gchat or Facebook chat or wherever, but you can't really discern what someone is trying to say based on three dots.
But perhaps the best part of the piece is the extrapolating they do from the ellipsis, in which the following is actually printed:
According to the Urban Dictionary a "…", also known as an ellipses, can be interpreted "to indicate the omission or suppression of a word or phrase. The ellipses also "usually indicates a pause or silence."
…
Or, in the case of the ellipsis above, expressing a lack of words in the face of something utterly ridiculous. I even checked by recent Facebook chats for the last time I used an ellipsis, and it was in response to a friend typing "DINOBOTS!" So really, ellipses can be used for anything.
They even conducted a Twitter survey to ask what people though the ellipsis meant. Again, this is was all to write a piece about Twitter's IPO. With the help of an ambiguous punctuation mark, Urban Dictionary, and random people on Twitter.
…, indeed.
[photo via Shutterstock]
— —
Follow Josh Feldman on Twitter: @feldmaniac
Have a tip we should know? tips@mediaite.com
Josh Feldman - Senior Editor