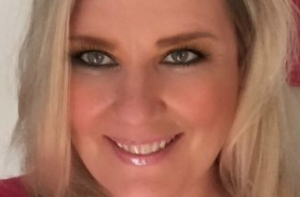 Nothing beats when something private goes public except for when that private thing is super dramatic and salacious. You know what time it is: It's Friday afternoon and it's time to revel in someone else's drama and be glad it's not yours!
Sara Hammel quit working at People Magazine this week after 14 long years covering celebrity news and the letter she sent to editorial director Jess Cagle proves that no matter what she was making there, her talent with words should have had her making double.
First, via the New York Post, she broke up with People like the magazine was a deadbeat boyfriend:
It's not me, it's you. It's been a wildly dysfunctional 14 years, and you're an entirely different magazine than when we first got together. I swear half the current staff doesn't know my name, despite my contribution to something like fifteen hundred stories in your celebrity annals, so here's a refresher: I worked inside your London, Los Angeles and New York bureaus, covered breaking news in nine countries, and dealt with too many celebrities to remember.
Then, she moved her focus to those celebrities, calling some of them out by name:
In between, there were memorable encounters galore, including making the gorgeous and empathic Mariska Hargitay ugly-cry (turns out she cries at like every charity-related event, phew), enduring an Oscar winner's public bullying over an intimate dinner, facing a personal crisis at Tom Cruise's wedding in Rome, getting basically, kind of spat on by a snotty J. Lo (okay, it was like a very wet pffttt in my general direction, really obnoxious), having fun with endless lower-key celebs like Rosario Dawson and Kyle MacLachlan and Michael Douglas, observing just how stiff and awkward George Clooney is around kids, insulting Sheryl Crow's baby, and getting groped/harrassed by an A-list [omitted] performer in New York and Paris (that's not to be flip—it was violating as hell. I'm still pissed I didn't jab him in the balls with my pen).
She went on a little more about the "entitled stars and their batshit crazy publicists" and the "talented colleagues [who] were bitch-slapped into oblivion." Finally, she shared her tipping point:
I will say, what happens after that is that my debut teen mystery, the one I spent my adult life making into a reality, but which, despite the schlock regularly featured in its pages and online, People decided to ignore—more to the point, they ignored me entirely—even after I toiled away for them for 14 years. They wouldn't even give me a digital post that I wrote, sourced, and agreed to remove the name of my book from (LOL). That book is called The Underdogs.

I'll leave you with the kicker:

As I was crafting this letter, a Tweet came through from one of your top editors, Kate Coyne, crowing about her full-page People feature promoting her brand-new book, accompanied by a colorful screenshot. "Don't ask how, but I got in touch with someone at @people—now I'm in the new issue. So grateful!"

You should be, Kate. Enjoy it while it lasts.
Here is Hammel's "mini memoir" about being a celebrity journalist. Here is the previously-mentioned Underdogs. Was this letter a ploy to get people to learn of the existence of those books? Absolutely. Do you know about those books now? Absolutely.
[image via Twitter]
For more from Lindsey, try Twitter or Facebook
.
Have a tip we should know? tips@mediaite.com