Rep. Louie Gohmert Defends Jim Jordan Over OSU Allegations: 'A Drive-By Character Assassination'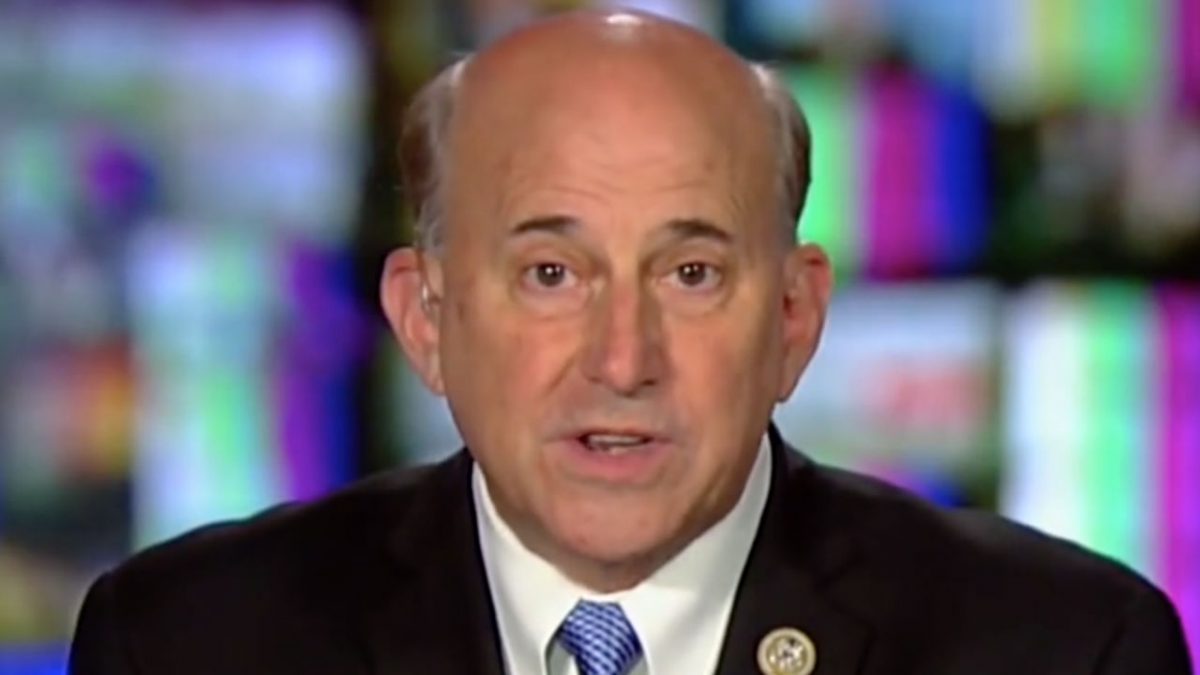 GOP Rep. Louie Gohmert of Texas is defending Rep. Jim Jordan of Ohio amid numerous accusations that the lawmaker looked the other way as a wrestling coach at Ohio State University while the team doctor abused student athletes.
Gohmert, who is a member of the ultra conservative House Freedom Caucus that Jordan helped found, released a statement claiming the allegations made by seven former OSU wrestlers against Jordan don't "pass the smell test."
"Jim Jordan is a fine and decent person who has a lifetime history of being honorable and honest, unlike his accusers whose extremely troubled backgrounds and ongoing legal and financial troubles place the veracity of their allegations into the realm of ridiculous," Gohmert said in the press release issued today.
He continued:
"Unlike the Olympians who were minor children at the time they were abused, these former wrestlers were adults at the time they claim they were sexually abused by the Ohio State team doctor. Note that they do not claim they reported specific abuse to Jim Jordan or to anyone else. To the contrary, they specifically state they did not tell Jordan but instead say he should have known because there was talk around the locker room."
Gohmert went on in his attempts at discrediting the accusers by pointing to Perkins Coie law firm, which is working with the accusers.
"They waited over 20 years to make these allegations with the willing and very expensive assistance of Perkins Coie, a Washington, DC-based dirty tricks law firm," Gohmert wrote. "Perkins Coie boasts a client roster that includes the DNC, Hillary Clinton, Barack Obama and several Democrat Members of Congress."
The Texas lawmaker then concluded that all the information "doesn't pass the smell test" and pointed to the death of the team doctor over a decade ago to suggest these accusations are politically motivated, and not about "preventing others from being abused."
He finished the statement by calling the claims "drive-by character assassination":
"This has every appearance of greed trying to gain twice from the same smear. First, trying to finally have a successful law suit against Ohio State University after failed previous claims. Second, whatever payments were received for trying to destroy President Trump may be available to destroy other high-achieving Republicans, like Jim Jordan. Given the inclusion of Perkins Coie in the mix, the likelihood increases that money has already changed hands to purchase a drive-by character assassination of beloved conservative Republican Congressman Jim Jordan. I personally vouch for the integrity of Jim Jordan. There seems to be an absence of people vouching for the upstanding character of his accusers."
As for Jordan, he denies the allegations and claims he "never saw, never heard of, never was told about any type of abuse."
[image via screengrab]
Follow the author on Twitter (@calebecarma).
Have a tip we should know? tips@mediaite.com