Report: Allies Fear Trump's Not Ready to Handle Post-Midterm Legal Battles: 'Nobody's Prepared for War'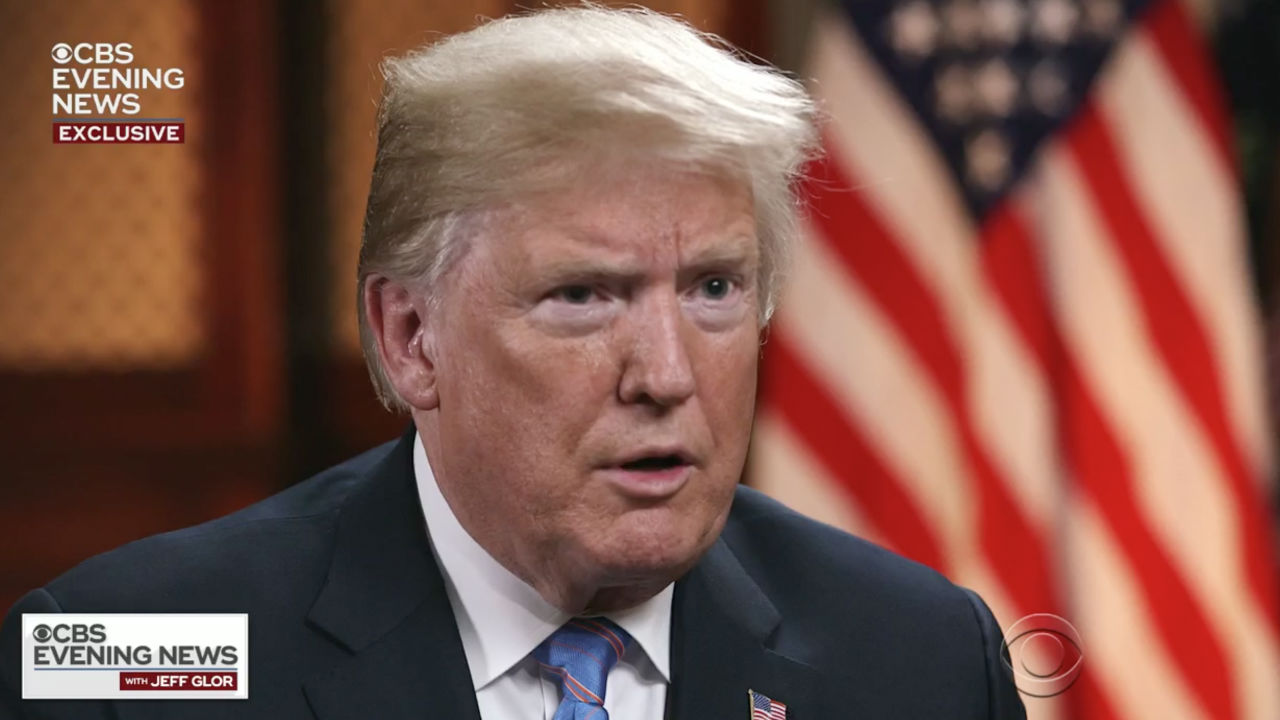 In the event that a blue wave sweeps through Congress after the midterm elections, Donald Trump's allies apparently don't think he's prepared to handle the legal battles that would inevitably follow.
A new report from Washington Post suggests that the president's advisers think his legal team has neither the manpower nor the strategy to handle everything Democrats will throw at him if they reclaim the House of Representatives. To this end, Trump and his team have talked about bolstering his legal team with more white-collar crime lawyers and political attorneys to help him stave off any possible calls for impeachment.
From the report:
One source of growing anxiety among Trump allies is the worry that the president and some senior White House officials are not anxious enough. Although Trump sometimes talks about impeachment with his advisers, in other moments, he gets mad that "the i-word," as he calls it, is raised, according to his associates.

"Winter is coming," said one Trump ally in close communication with the White House. "Assuming Democrats win the House, which we all believe is a very strong likelihood, the White House will be under siege. But it's like tumbleweeds rolling down the halls over there. Nobody's prepared for war."
Rudy Giuliani told WaPo he and the president have have talked about the possibility that Democrats will launch an impeachment effort against Trump if Robert Mueller submits a devastating report about his investigations on Trump. He doubts, however, Trump thinks about the matter very much since "It's the only thing that hangs out there. They can't [criminally] charge him."
The report comes amid the news that White House counsel Don McGahn will soon take his leave from the Trump Administration. There's been a lot of intrigue lately because of McGahn's cooperation with Mueller over the last several months, though Trump insists he allowed this to happen and even as he rails against the "fake news" about McGahn's departure.
I am very excited about the person who will be taking the place of Don McGahn as White House Councel! I liked Don, but he was NOT responsible for me not firing Bob Mueller or Jeff Sessions. So much Fake Reporting and Fake News!

— Donald J. Trump (@realDonaldTrump) August 30, 2018
The Rigged Russia Witch Hunt did not come into play, even a little bit, with respect to my decision on Don McGahn!

— Donald J. Trump (@realDonaldTrump) August 30, 2018
[Image via screengrab]
— —
>> Follow Ken Meyer (@KenMeyer91) on Twitter
Have a tip we should know? tips@mediaite.com