Report: Man Does Not Want His Wife Arrested, Even Though She Bit Off His Tongue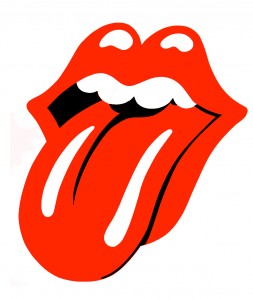 An evening of Christmas caroling came to a bloody end for one Sheboygan, WI, couple last night. Williard Lueders, 79, went in for a smooch with his wife Karen Lueders, 57, with what seems to be the best of intentions. But when Willard came out of the kiss, he was missing half of his tongue—his wife had bit it off.
As my homepage the Sheboygan Press reports:
Karen Lueders, 57, of 2833 Windepoint Court, allegedly severed half of Willard Lueders' tongue about 11 p.m. Monday, police said. She now faces a rarely used felony – related to intentional disfigurement or mutilation – that carries a maximum penalty of 25 years in prison.

Karen Lueders made an initial appearance this morning before Judge L. Edward Stengel, but that was adjourned when Stengel ordered that she undergo a mental evaluation.

"There is certainly a basis for the court to question her ability to understand the nature of these proceedings and assist in her defense," Stengel said.

Assistant District Attorney Jim Haasch had requested the evaluation, calling the behavior "very bizarre to say the least." He said Karen Lueders had experienced "very manic episodes" of late.
The man called the police at around 11pm, but the dispatcher had trouble understanding the half-tongued Willard. "Officers could only discern that an ambulance was needed based on his ability to talk." A rescue crew, at whom Karen threw coffee upon arrival, quickly took Willard to a local hospital, where the man was to have his tongue re-attached.
Details as to what prompted the malicious munch are so far unclear, and MSNBC.com says that "the man had not wanted his wife to be arrested." Nonetheless, the woman, who's poised to become a PG-13 rated Lorena Bobbit, appeared before court today after the police charged her with mayhem … and domestic violence.
Have a tip we should know? tips@mediaite.com