REPORT: Russia is Considering Handing Over Edward Snowden to 'Curry Favor' With Trump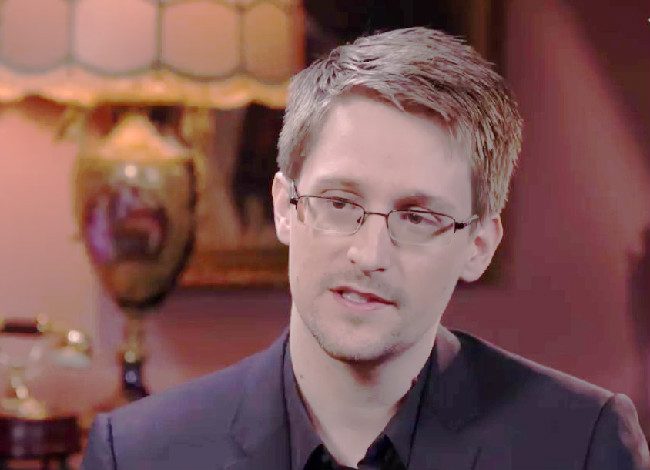 According to a report by NBC News, US intelligence has gathered information indicating that the Russian government is considering handing over Edward Snowden, the notorious NSA leaker and American fugitive, as a way of getting into the good graces of President Donald Trump.
Per sources, this is one of a number of tactics Russia is looking into when it comes to offering up gifts to Trump, specifically since Trump has spoken critically of Snowden in the past.
U.S. intelligence has collected information that Russia is considering turning over Edward Snowden as a "gift" to President Donald Trump — who has called the NSA leaker a "spy" and a "traitor" who deserves to be executed.

That's according to a senior U.S. official who has analyzed a series of highly sensitive intelligence reports detailing Russian deliberations and who says a Snowden handover is one of various ploys to "curry favor" with Trump. A second source in the intelligence community confirms the intelligence about the Russian conversations and notes it has been gathered since the inauguration.
Snowden's lawyer says they are not aware of any proposals that would send Snowden back to the United States, and as of now, "has no reason for concern."
NBC News spoke to a former deputy national security adviser who offered up a warning to Trump not to immediately accept this gesture from Vladimir Putin, as it would be a "win-win" for Putin since it's likely the Russian government has already obtained any information they wanted from Snowden by now.
[image via screengrab]
–
Follow Justin Baragona on Twitter: @justinbaragona
Have a tip we should know? tips@mediaite.com