Rio Uh-Oh: Reports Indicate Only Half of Tickets Sold for Brazil Summer Games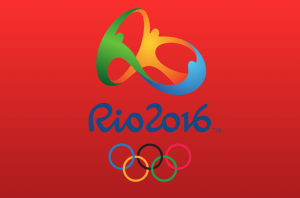 In most years, the Summer Olympics are a worldwide phenomenon that nations small and large stop to watch, embracing the shared spirit of competition that embodies the heart of Olympic flame. But in 2016 however, the host city of this summer's games — Rio de Janeiro, Brazil — is in such economic, social, and health-related turmoil that the games are already cast in a dark shadow.
That could explain why the newest reports out of Brazil indicate that only about half of the total number of tickets are sold for the sporting events, taking place in Rio from August 5-21 this summer.
The situation has grown so dire that now the Brazilian government is considering buying remaining tickets and giving them to public school children, according to an interview that Ricardo Leyser, the country's brand new minister of sports, gave to the newspaper Folha.
Here's a quick rundown of the litany of issues currently facing the country of Brazil:
Brazilians are looking for regime change. President Dilma Rousseff is facing calls for impeachment, one of the few prospects that has revealed a possible upward trend for the nation's highly volatile economy. An impeachment commission met just last week to discuss, among other things, the allegations that Rousseff attempted to hide a budget discrepancy in 2014. While the President has her supporters, the effort to oust her from power is growing in the struggling nation.
Brazil is also going through the worst recession in 25 years; Brazil's central bank announced last week that it expects the nation's economy will shrink to 3.5% in 2016, even despite playing host for the Rio games. The economic tailspin that Brazil finds itself in is also largely attributable to the bribery scandal at the state-run and funded oil company Petrobras, which lost $9.6 billion in 2015 alone (Petrobras also just announced, on Friday, that it will be cutting 12,000 jobs).
Add in the global community's increased concerns of terrorism-related attacks — as well as fears surrounding the Zika virus, which continue to ravage parts of the country — and the final product is one seemingly unsuitable for a successful Olympic games. With the eyes of the world firmly fixed on Rio de Janeiro for three weeks this year, time will tell if the nation can adapt to its already-struggling circumstances to provide a safe sporting experience for its athletes and fans; at this point, however, its paltry ticket sales seem to indicate public perception on the issue as it currently stands.
Have a tip we should know? tips@mediaite.com