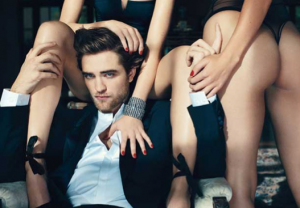 Who says print is dead? Less than a week after Playboy's chatty, unfiltered interview with John Mayer became an Internet sensation, Details' cover story on Twilight star Robert Pattinson is set to make some serious waves, thanks to the sultry star's sexy photoshoot with various naked women — and his revelation that he doesn't care for the private parts of the fairer sex.
That was a euphemism. What he actually said: "I really hate vaginas. I'm allergic to vagina." Happy Valentine's Day from Robert Pattinson!
Here's the full quote:
"I really hate vaginas. I'm allergic to vagina. But I can't say I had no idea, because it was a 12-hour shoot, so you kind of get the picture that these women are going to stay naked after, like, five or six hours. But I wasn't exactly prepared. I had no idea what to say to these girls. Thank God I was hungover."
Here's one of the pictures from the shoot. Warning: May contain vaginas.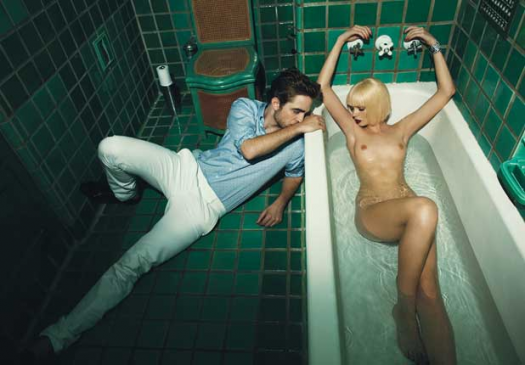 Here's another picture from the shoot. Warning: May also contain vaginas.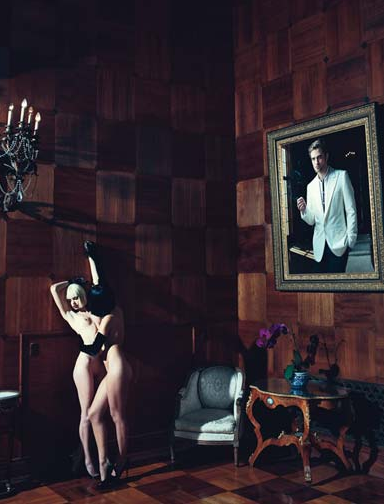 Here's a screenshot from an accompanying video of the shoot. Warning: Here the vagina is very close to his head, but don't worry, he gets through it.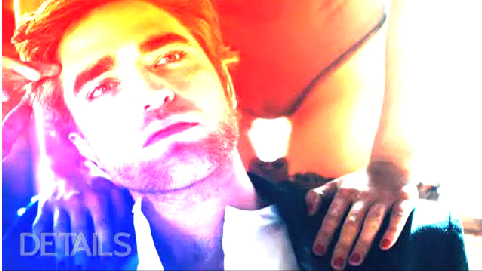 Here's a poster from his upcoming film, Remember Me, in which he apparently gets naked. Thankfully, the poster is free of vaginas — unless you count the one on the woman he's co-starring with. Shhh. He looks so happy here, don't spoil it.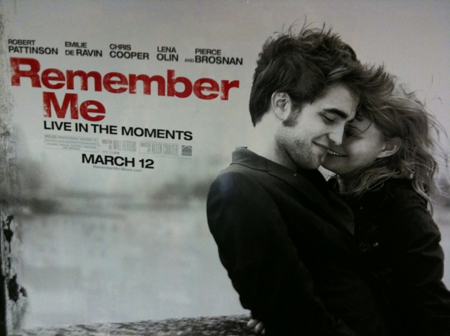 And here he is in Harry Potter, where probably he wouldn't have had much contact with vaginas, unless there was something in the Cho Chang storyline I missed.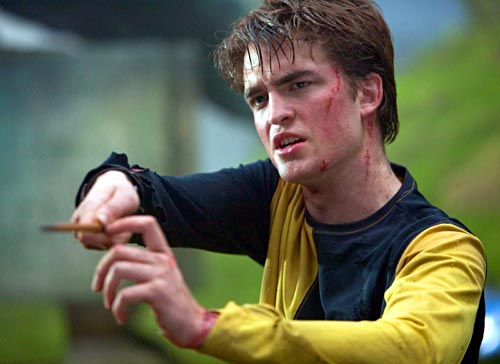 Oh, I'm sorry, did you miss the vaginas? Here you go. They're in there somewhere.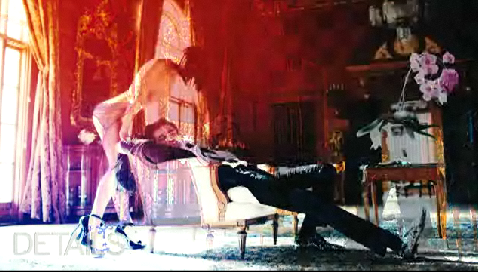 Okay so: I know Robert Pattinson is only 24, and I know he's probably joking around in his arch English way (in the rest of the article he's clearly having fun, and not shying away from speaking on risque subjects), and it's pretty clear he did this interview without any handlers, who would have been horrified, but: He probably should have remembered that most of his audience has vaginas, and most of those are tween-to-teenage girls who are maybe already self-conscious about that holiest of holies, as Jules from Pulp Fiction liked to say. He seems like a nice guy from this and his much-tamer more soft-focus (and far less interesting) Vanity Fair interview, and he probably didn't mean for this to sound misogynistic — though that's pretty much what the word "misogynist" literally means — but, well, when someone like Robert Pattinson talks about vaginas, the media, the industry, and an army of frenzied teenage girls do listen. And forgive me, people who think that the language police should just ease up and let carefree young superstars say whatever they want to magazines, but I do think that saying baldly (ha) "I really hate vaginas" is actually pretty misogynistic. I'm sure Megan Fox would have something to say about it.
There is more in the interview, but that's for the Gossip Cop to parse — is he really not dating Kristen Stewart? (Details scribe Jenny Lumet does not ask, and Pattinson does not mention, but it is suggested in his comment that "The only emotional connection of relevance is with my dog"). More broadly, though, this interview is a good reminders that magazines are still in a position to hire good writers with good interview skills with the budget to get the good stuff out of their subjects, plus the money to hire models to pose nakedly with them clad in black gloves and a hauteur that suggest that they are not, in fact, naked. Perhaps, dear reader, that's the best V-Day gift of all.
Now please enjoy this sexy Robert Pattinson video.
Robert Pattinson On Life Beyond Twilight* [Details]
Photogallery By Norma Jean Roy [Details]
Can You Be Allergic To Vaginas? [Gawker]
*Alternate title: Robert Pattinson: Vagina-Free And Loving It


Have a tip we should know? tips@mediaite.com