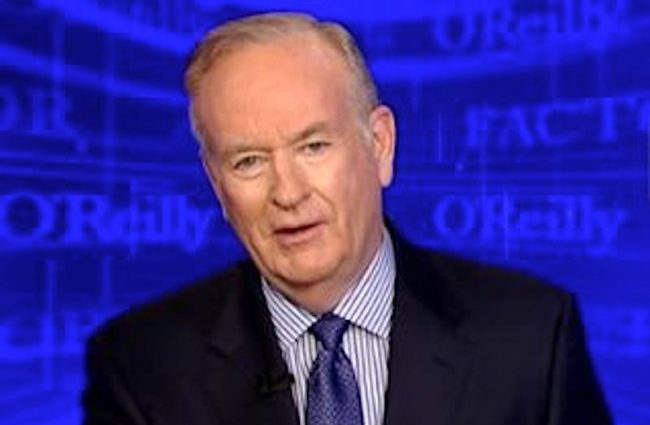 With the news of former Fox News chief Roger Ailes' passing this morning, a number of Fox News employees took to the air today to discuss their feelings about the man. Anchor Shep Smith delivered a moving monologue during his program this afternoon while the Fox & Friends crew got emotional announcing his death.
And now we've heard from perhaps the biggest FNC star of all time.
In an op-ed for USA Today, former Fox News host Bill O'Reilly lauded Ailes for his vision in creating a channel where "conservatives like him were heard loud and clear," adding that it's "a very good thing for the republic."
The ex-O'Reilly Factor star also noted that in his nearly 20 years working for Ailes, the ex-FNC head never pushed him to say anything on the air.
"When stuff hit the fan, as it will when you are doing daily political commentary in a polarized nation, Roger had my back," he wrote.
O'Reilly, who left the network earlier this year following revelations about his numerous sexual harassment settlements, also touched on Ailes' own scandalous exit from Fox News:
When Roger departed Fox News last July under a cloud of suspicion, the vast majority of Fox employees were sad. We were not privy to executive actions and while opinions were many, facts were few. Roger was convicted of bad behavior in the court of public opinion, and it was painful for many of us to watch. He, himself, was stunned and never really recovered.

It's easy to make judgments from afar — but fair people know that seeking the truth is a complicated and demanding process. In my opinion, few sought the comprehensive truth about Roger Ailes.
While O'Reilly noted most Fox News employees were said over Ailes' departure, it should be pointed out that it was a lawsuit over sexual harassment by former host Gretchen Carlson that started the downward spiral that led to Ailes' ouster. Additionally, ex-star Megyn Kelly stated that Ailes had harassed her during her time there.
[image via screengrab]
—
Follow Justin Baragona on Twitter: @justinbaragona
Have a tip we should know? tips@mediaite.com