Rose McGowan Writes Open Letter to Asia Argento Calling on Her to 'Do the Right Thing'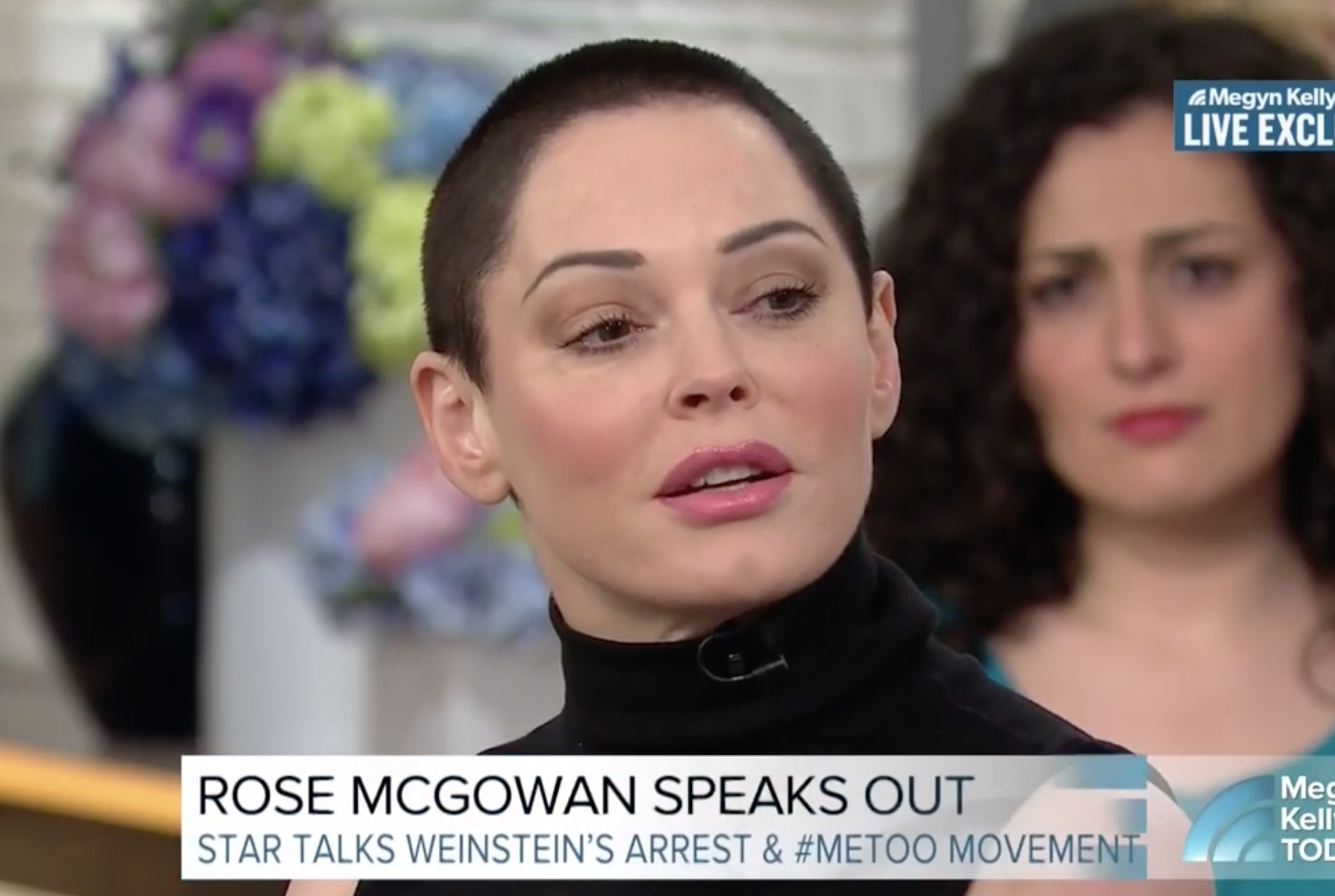 Rose McGowan has released an extensive open letter calling on Asia Argento to "do the right thing" amid the fallout of the actress' alleged sexual misconduct.
Argento has been under fire recently following reporting that she sexually assaulted former child actor Jimmy Bennett and paid him off for his silence. As a fellow victim of Harvey Weinstein, Argento stood with McGowan for months as leaders of the #MeToo Movement, though McGowan recently said it broke her heart to hear the news about her.
McGowan sent out a new statement today, and even as she reflected on her friendship with Argento over the months, she seems to put distance between herself and the actress at multiple points. As she talked about the buildup to the revelations against Argento, McGowan said she learned of certain troubling details through her girlfriend Rain Dove, which she provided to the authorities.
There were other details McGowan hinted at, not the least of which were suggestions of an extortion attempt against an unidentified party, but she concluded by telling Argento "Be the person you wish Harvey [Weinstein] could have been."
The reason I haven't released a statement is because I've frankly been extremely humbled by this event. I had to take a step back and realise that in my own activism while I fight hard with passion- I need to evolve. In the past I have been occasionally angry. As a victim I was justified in fiery feelings. But I know that those accused are the friends, parents, and family members of other people. There absolutely should be no leeway or tolerance for sexual assault. Hard stop. NONE. Victims also shouldn't be told how they should react or what they should say about their abusers. However as allies to the victim and voyeurs of an event we should find a better way to balance support of the victim with due process for the accused. I've never claimed to be perfect. This week especially has made me come to terms with the fact that we all have a lot of growing to do, including myself…

Asia you were my friend. I loved you. You've spent and risked a lot to stand with the MeToo movement. I really hope you find your way through this process to rehabilitation and betterment. Anyone can be be better — I hope you can be, too. Do the right thing. Be honest. Be fair. Let justice stay its course. Be the person you wish Harvey could have been.
McGowan also released this brief statement on Twitter, presumably alluding to her broader remarks.
I believe in justice

— rose mcgowan (@rosemcgowan) August 27, 2018
[Image via screengrab]
— —
>> Follow Ken Meyer (@KenMeyer91) on Twitter
Have a tip we should know? tips@mediaite.com