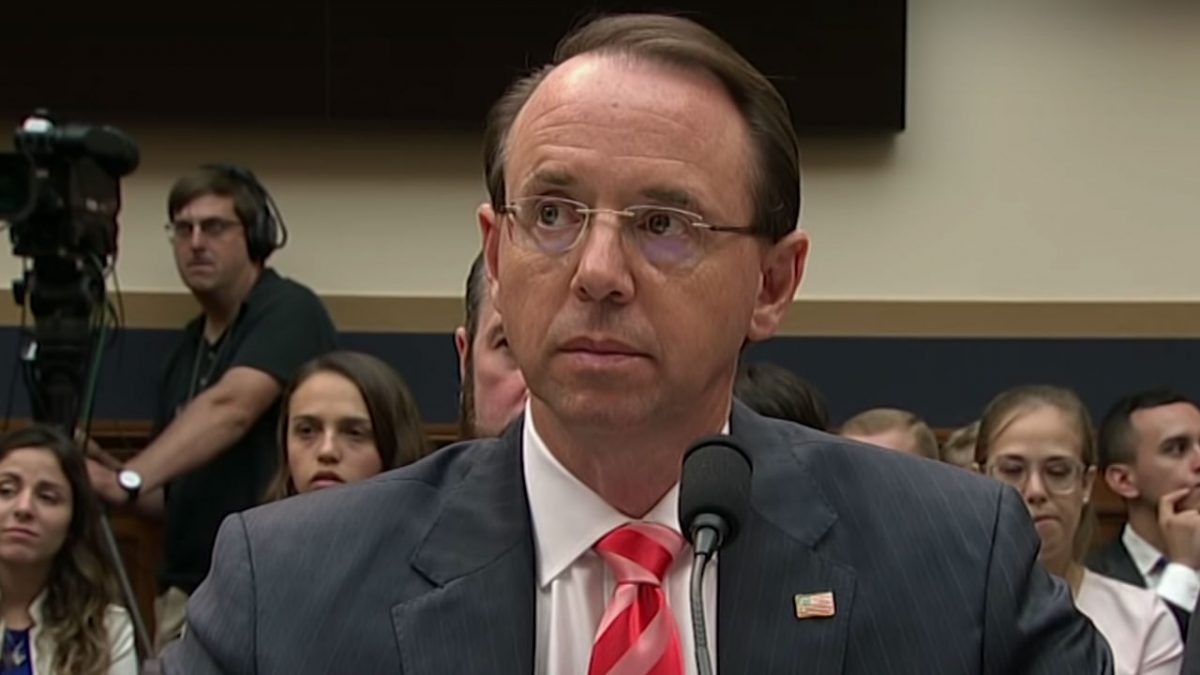 There's been some reporting on how long Deputy Attorney General Rod Rosenstein plans to stay on in his position, but now there's an interesting new development.
This morning the AP reported that he plans to leave shortly after William Barr is confirmed to be AG. Other news outlets reported he's planning to leave in weeks.
But now NBC News is reporting Rosenstein is planning to stay on until Robert Mueller wraps up:
A source close to Deputy AG Rosenstein says Rosenstein intends to stay on until Special Counsel Mueller submits a report to the Justice Dept. on the Russian meddling investigation. https://t.co/ydJafyBaZD

— NBC News (@NBCNews) January 9, 2019
The source has clarified to Pete that Rosenstein will leave when Mueller's work is done, and it may take a few weeks or more after that to submit the report. https://t.co/7sICZtArV7

— Ken Dilanian (@KenDilanianNBC) January 9, 2019
A source close to Rosenstein said he intends to stay on until Mueller's investigative and prosecutorial work is done. The source said that would mean Rosenstein would remain until early March. Several legal sources have said they expect the Mueller team to conclude its work by mid-to-late February, although they said that timeline could change based on unforeseen investigative developments.

The source said once Mueller's work is done, the special counsel's report to the Justice Department would follow a few weeks later, and Rosenstein would likely be gone by then.
Meanwhile, AG nominee Barr met with lawmakers today, and Lindsey Graham said he got assurances he wouldn't interfere with Mueller's work.
[image via screengrab]
Have a tip we should know? tips@mediaite.com
Josh Feldman - Senior Editor