Rudy Giuliani Wildly Wrong in Partisan Tweet About Murders in Chicago This Weekend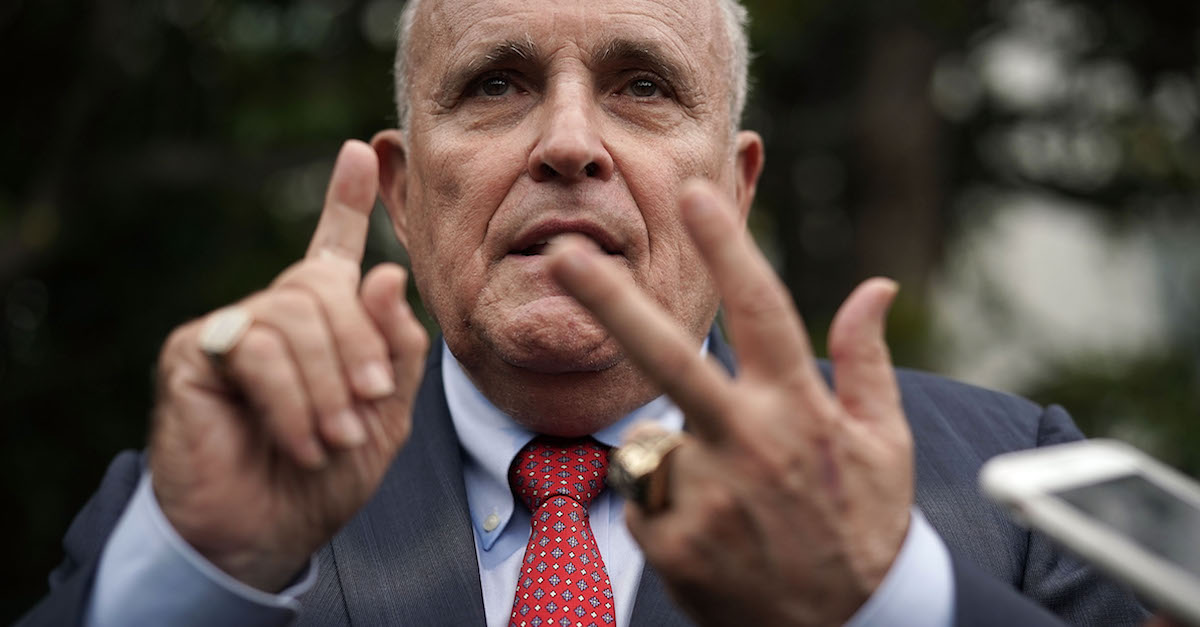 Former Mayor Rudy Giuliani hit current Chicago Mayor Rahm Emanuel for the murder rate in gun-controlled Chicago over the weekend, and pitched GOP candidate for mayor Garry McCarthy as a solution for the staggering number of weekend killings. The only problem is that Giuliani's numbers were wildly incorrect.
Giuliani said that there were 63 murders in the city over the weekend – a weekend which included 'Obama Day', a celebration of former President Barack Obama – and used that terrifying statistic as part of a pitch for Emanuel's opponent in the upcoming election.
63 murders this weekend in Rahm Emmanuel's Chicago. His legacy more murders in his city than ever before. It's only because of Democrat brain washing that he has even a chance of remaining. Support police professional Garry McCarthy.

— Rudy Giuliani (@RudyGiuliani) August 6, 2018
However, the actual number of people murdered over the weekend was ten. Fox News reported this hour that sixty-three people were shot and ten killed. The Chicago Tribune reports the numbers as 73 people shot with 11 fatalities.
These are awful, horrific numbers. There is clearly a problem and the people of Chicago need to hold their leaders accountable. It's tragic and terrible.
But Giuliani's account was wildly inflated, and that does matter. It matters when the media misrepresents the number of shootings on school grounds for partisan gain or in support of an agenda, and it matters now when the President's lawyer, a ubiquitous cable news guest, inflates the number of fatalities for partisan gain.
At the time of this post the tweet is still his most recent, and is uncorrected.
[Featured Photo by Alex Wong/Getty Images]
—
Follow Caleb Howe (@CalebHowe) on Twitter
Have a tip we should know? tips@mediaite.com
Caleb Howe - Contributing Editor