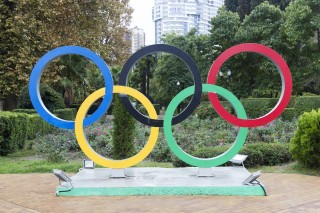 Russian state sponsored cheating stretched far beyond what people had previously thought.
According to a report released by investigator Richard McLaren on Monday, Russia's state sponsored cheating created at least 312 falsified reports from 2011 until at least last year's world swimming championships in Kazan, Russia. The Russian program involved switching samples in the late hours of the night to prevent athletes from testing positive for performance-enhancing drugs. This story began after a former Russian anti-doping lab director, Grigory Rodchenkov, told the New York Times of this alleged state-directed cheating back in May of 2016. At the time, Rodchenkov told the Times that his directive while working in that lab was to do whatever it takes to win.
When these allegations came out, the Russian government and Russian athletes vehemently denied them.
"This is an attempt to smear my name and my place in the international sports elite," said gold medal bobsledder Alexander Zubkov in a press conference.
"There is no doping program in the Russian Federation, and there never was one," said Deputy Sports Minister Yury Nagornykh in the same press conference per NBC News.
It turns out that Rodchenkov's allegations were correct. In his report, McLaren detailed some of what the Russian government had done to ensure success while competing.
"The surprise result of the Sochi investigation was the revelation of the extent of State oversight and directed control of the Moscow laboratory in processing, and covering up urine samples of Russian athletes from virtually all sports before and after the Sochi Games," wrote McLaren.
The report also stated that the Deputy Minister of Sport would tell lab workers which positive samples could be sent and which they should be held back. McLaren says in his report that his team, "secured data from hard drives, revived deleted documents, reviewed thousands of pages, conducted cyber and forensic analysis of metadata." McLaren also expressed his belief in his report.
"I am unwaveringly confident in our report," he said.
The International Olympic Committee has not yet released a statement on the report.
—
[image via Shutterstock]
Have a tip we should know? tips@mediaite.com