Sarah Sanders' Plan to Give Out the NYT's Phone Number to Expose 'Anonymous Coward' Fails Miserably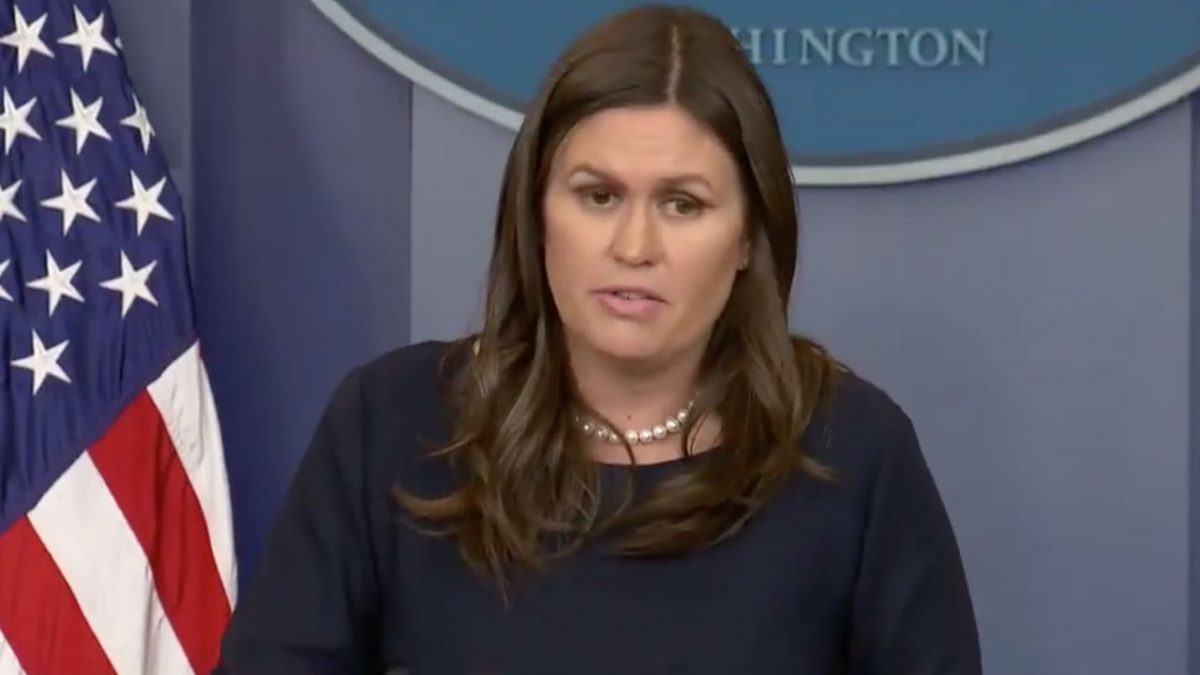 On Thursday, White House press secretary Sarah Sanders blasted the New York Times and encouraged Trump supporters to "call the opinion desk of the NYT" to help find out who the "gutless loser" who wrote the op-ed is.
For those of you asking for the identity of the anonymous coward: pic.twitter.com/RpWYPHa6To

— Sarah Sanders (@PressSec) September 6, 2018
Her snarky plan failed miserably.
Instead of being flooded with angry calls, editors and staffers from the New York Times reported people were calling to show their support.
After @PressSec directed people to call the @nytimes and ask the opinion section to out the Op-Ed writer, many have called instead to voice their support for the Op-Ed and the NYT news coverage of the Trump administration. "Print the news, honey!" one told @Emily_Baum

— Amy Fiscus (@amyfiscus) September 6, 2018
Reporter Kenneth Vogel even shared audio of a voicemail saying, "I just wanna thank you a million times over."
Not sure this is what @PressSec had in mind when she urged people to call The New York Times general switchboard to demand the identity of the writer of the anonymous op-ed. pic.twitter.com/B2ZMEFya6t

— Kenneth P. Vogel (@kenvogel) September 6, 2018
Others also reported getting similar calls not to demand the "coward" be exposed but encouraging to keep doing what they are doing.
I got a similar call amid all the calls demanding an answer: "Well, Sarah Sanders left your number so we could complain, but I support the New York Times. I'm from Nebraska. Go, New York Times!" https://t.co/kXd2Mf9PfE

— Elizabeth Dias (@elizabethjdias) September 6, 2018
[image via screengrab]
Have a tip we should know? [email protected]