'Satire Has Become Reality': South Park Creators Say They're Backing Away From Political Humor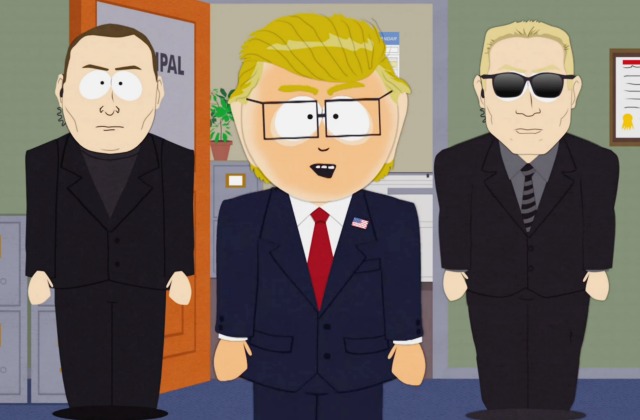 South Park's latest season had everything to do with the 2016 election, but according to the creative geniuses behind the show, viewers shouldn't expect anything like it to happen again any time soon.
Trey Parker and Matt Stone gave an interview to ABC Australia, where they talked about how they covered Donald Trump's rise to the presidency. Parker explained that they decided to do less political humor going forward, mostly because Trump's antics are so unusual and ridiculous that they have become almost impossible to satirize.
"It's tricky now because satire has become reality," said Parker. "We were really trying to make fun of what was going on, but we couldn't keep up and what was actually happening was much funnier than anything we could come up with. So we decided to kind of back off and let them do their comedy and we'll do ours."
Stone followed up by commenting on fans who say they must be happy that Trump's antics are a boundless source of political comedy. Stone seemed to suggest this wasn't a case, saying, "it doesn't feel that way. We're having our head blown off like everyone else."
The South Park staff seemed to expect that Hillary Clinton would become president, since they had to make a lot of changes to the episode they launched after Election Day. Parker and Stone always used a Trump stand-in on their show, having previously said they weren't planning to "give him the satisfaction" of making Trump his own character.
[Image via screengrab]
— —
>> Follow Ken Meyer (@KenMeyer91) on Twitter
Have a tip we should know? tips@mediaite.com