Scorsese, DiCaprio Defend Wolf of Wall Street from Accusations It Condones Greed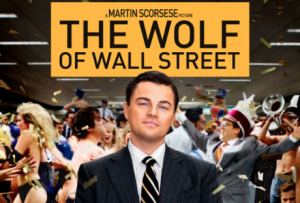 One of the movies this holiday season getting tons of awards buzz is The Wolf of Wall Street, a Martin Scorsese tale of vice and greed based on a true story. But the movie has gotten some flak for appearing to condone that lifestyle, and both Scorsese and star Leonardo DiCaprio have been speaking out against those accusations.
During a long Q&A with The Hollywood Reporter, Scorsese tackled a question about why crime is a recurring motif in much of this movies, and explained exactly what he set out to accomplish by telling the story of Jordan Belfort and the environment he swam in for years.
A confidence man takes your trust, takes your confidence and betrays you. And this is on all levels, whether it's low-level street crime, a white-collar crime and even a crime in religious organizations. This is something that's not going to go away if you don't talk about it… the devil comes with a smile, you know? That's the idea, you know? The confidence man's got the charm!
The debate over glorifying bad behavior in films raised some strong opinions earlier this year over the depiction of torture in Zero Dark Thirty, and director Kathryn Bigelow argued at the time that depiction does not necessarily equal endorsement.
DiCaprio, in an interview to promote Wolf, made a similar point to explain what the movie was trying to accomplish by showing the borderline hedonism of Wall Street.
"This film may be misunderstood by some; I hope people understand we're not condoning this behavior, that we're indicting it. The book was a cautionary tale and if you sit through the end of the film, you'll realize what we're saying about these people and this world, because it's an intoxicating one."
[photo via screengrab]
— —
Follow Josh Feldman on Twitter: @feldmaniac
Have a tip we should know? tips@mediaite.com
Josh Feldman - Senior Editor