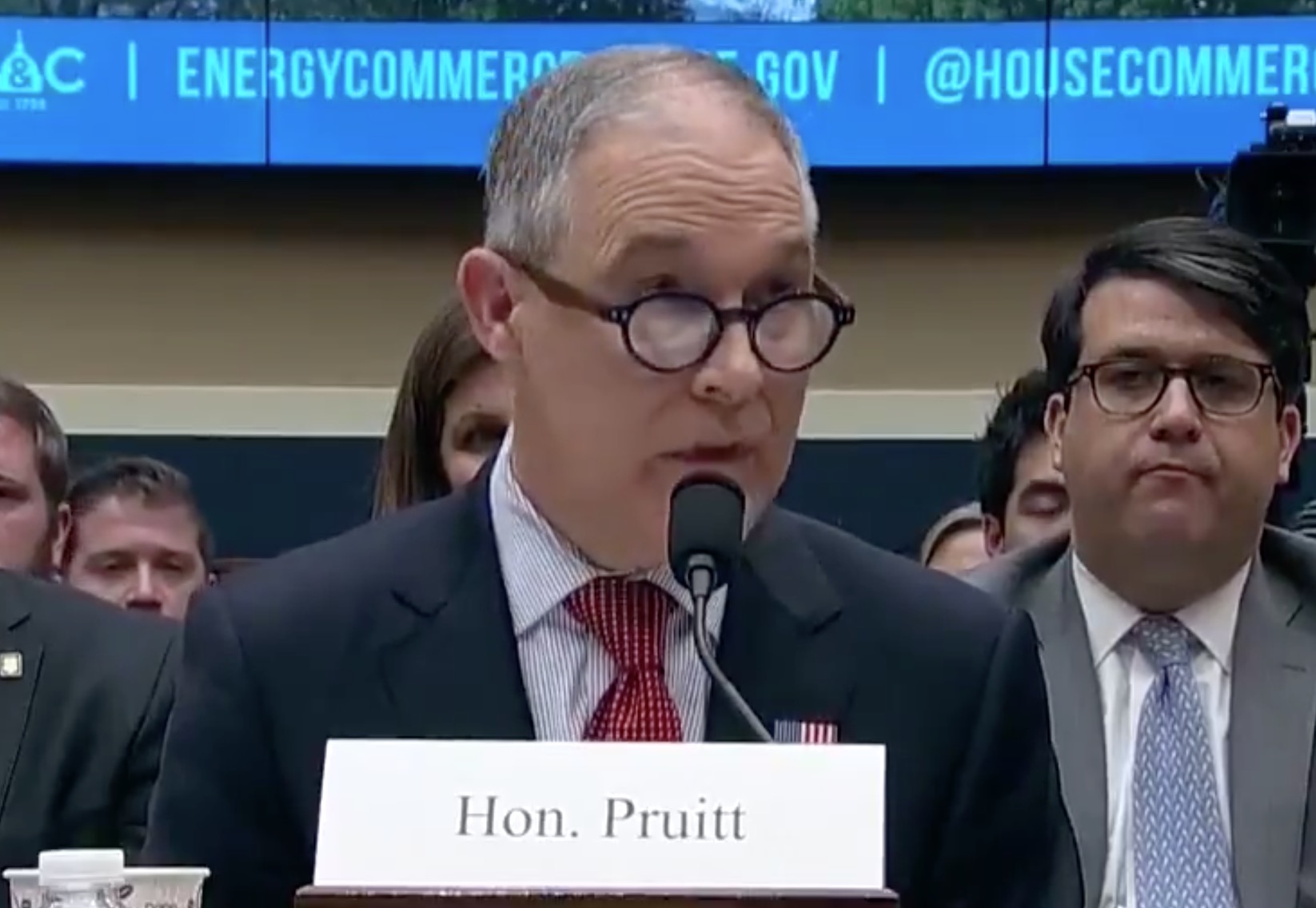 Here's your story-du-jour for the ongoing saga of Scott Pruitt and his shady behavior.
For some time, the Sierra Club has been seeking information on Pruitt's external communications through a Freedom of Information Act (FOIA) request. According to EPA records from Pruitt's first 10 months as department chief, he has only sent one message from his government email accounts to anyone outside of the agency.
Ethics watchdogs highly doubt these records are accurate, and they're raising questions as to whether Pruitt is using a personal communications channel to conduct his business. Even though the EPA is using Pruitt's alleged lack of email use to argue against turning over new information for the FOIA request, ABC reports that Pruitt has received tens of thousands of emails and other communications from top EPA staff over the last year.
Between Pruitt's $43,000 soundproof phone booth, meetings with external figures and efforts to conceal his dubious activities, the Sierra Club is skeptical over the idea that he only sent a single external email in the last 10 months. As such, the nonprofit is working with other organizations to pressure the EPA into disclosing whether Pruitt has a private email account, and whether he has ever used it to conduct official business.
"The idea that Scott Pruitt sent a single work-related external email during nearly a year leading EPA is absurd on its face," said attorney Justine Cowan, who's helping the Sierra Club's legal effort. "That's why the Sierra Club is demanding that EPA search Pruitt's personal email accounts for work-related communications, or certify definitively that he does not use personal email or secretive messaging applications like WhatsApp and Signal to circumvent records retention laws."
Melanie Sloan, a senior adviser at the watchdog group American Oversight, offered a statement to Politico about how her organization is working in tandem with the Sierra Club.
"The emails, if they exist, could show what these people want and then those emails could be compared to what the EPA does. Americans should know what the EPA is doing, why it's doing it and who's influencing those decisions."
[Image via screengrab]
— —
>> Follow Ken Meyer (@KenMeyer91) on Twitter
Have a tip we should know? tips@mediaite.com