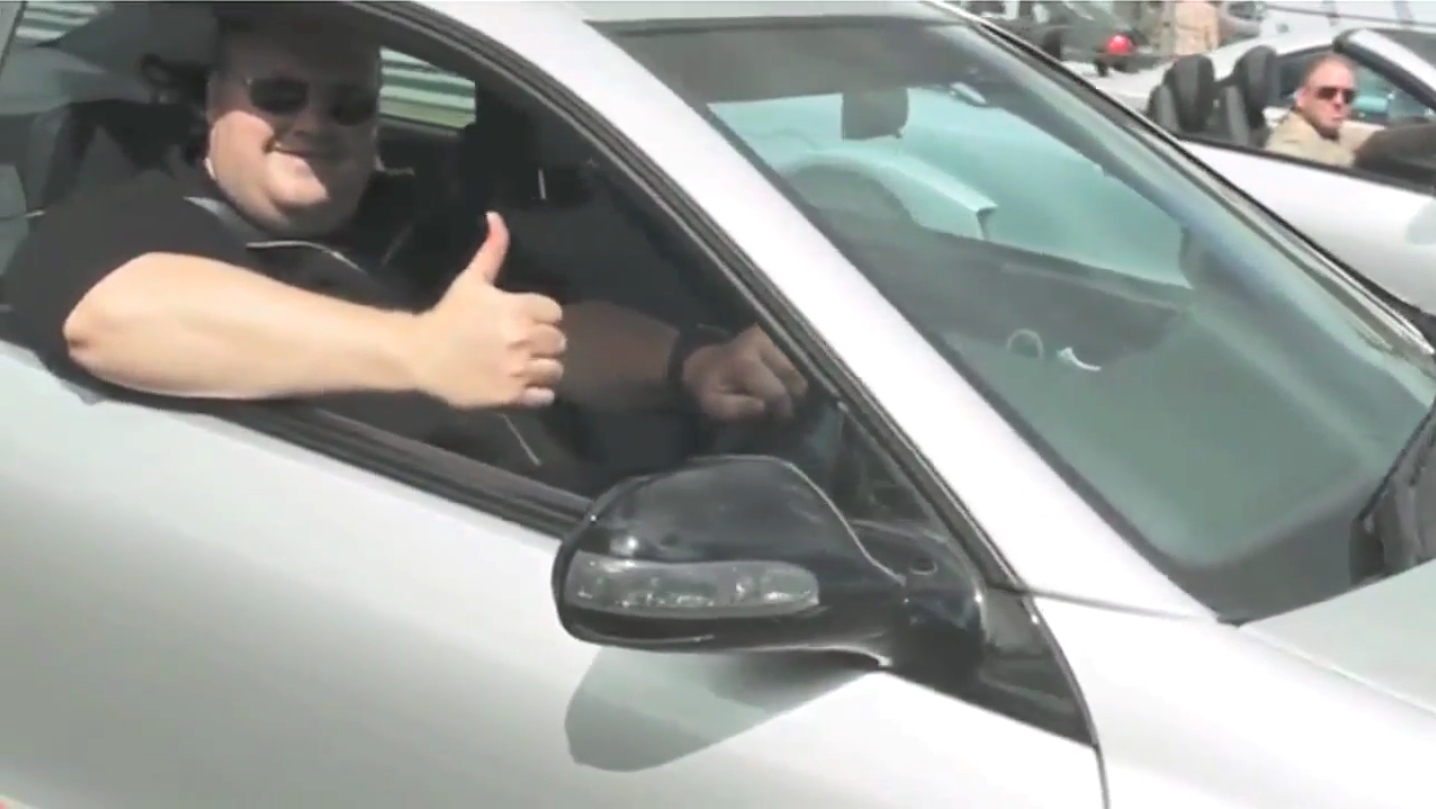 Sean Hannity desperately wants someone to cover for him on his radio show. After first inviting Julian Assange to fill in, he has now extended an invitation to Kim Dotcom, founder of the file-hosting and sharing website Megaupload.
Thanks Kim. Would you like to fill in as a host on my radio show? Over 550 stations 14 Million listeners. https://t.co/56Fm9owDQs

— Sean Hannity (@seanhannity) June 1, 2017

The three share a similar interest: defending President Donald Trump against allegations his campaign colluded with Russia to hack the DNC and influence the election.
Since a now-retracted Fox News report alleged new developments in the conspiracy theory that slain DNC staffer Seth Rich was murdered because he was the source of emails to Wikileaks, Hannity has covered the story on his radio show and nightly Fox News broadcast.
That's in spite of authorities insisting they have no evidence Rich communicated with Wikileaks, Fox New's retraction of their story, and a grieving family, which has pleaded with "conservative news outlets and commentators" to stop peddling "discredited conspiracy theories."
Hannity, while claiming to want to respect the wishes of Rich's family, has continued to run with the story, fueled by Assange's refusal to admit that Rich was not his source, and Dotcom's wholly unsubstantiated claim that he had contact with Rich before his death.
Dotcom, who since Megaupload's demise has been hiding out in New Zealand and producing shockingly bad music videos, pushed himself into the conspiracy spotlight last week when he teased an announcement on his contact with Rich.
Hannity promoted Dotcom's announcement, which was released on May 23rd, buried at the bottom of Dotcom's personal website (you actually had to scroll past Dotcom's music video to read the statement), and contained no revelations or new information.
But the odd "conspiromance" between the two programmers and the U.S. TV anchor continued unfettered, and on Wednesday Hannity invited Assange to host his radio show. Assange told CNN he was " looking into it" noting the difficulties of hosting from the confines of the Ecuadorian embassy, where he is currently hiding as a fugitive from the law.
On Thursday, Hannity extended the same invitation to Dotcom, after the programmer congratulated him for staying on the air through an advertiser boycott.
Dotcom responded soon after in a tweet:
It would be an honor. I could explain to your audience what I know about the deep state and why they want to destroy @realDonaldTrump. https://t.co/yr7csTu2ov

— Kim Dotcom (@KimDotcom) June 1, 2017
Have a tip we should know? tips@mediaite.com
Aidan McLaughlin - Editor in Chief