See No Evil: The Army Is Restricting Access To The Guardian Articles On NSA Snooping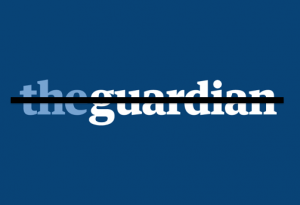 The government is, obviously, not happy with all the intelligence leaks being printed in The Guardian, and the army is now taking some drastic measures to limit access to the classified information reported by Glenn Greenwald. The Monterey County Herald first reported the news that the army has restricted access to the Guardian articles on NSA surveillance programs.
The Times first reported that the Guardian articles were only restricted at Presidio of Monterey army installation, but later confirmed the action was army-wide.
Gordon Van Vleet, an Arizona-based spokesman for the Army Network Enterprise Technology Command, or NETCOM, said in an email the Army is filtering "some access to press coverage and online content about the NSA leaks."

He wrote it is routine for the Department of Defense to take preventative "network hygiene" measures to mitigate unauthorized disclosures of classified information.

"We make every effort to balance the need to preserve information access with operational security," he wrote, "however, there are strict policies and directives in place regarding protecting and handling classified information."
It is not known if the restricted access is limited to just The Guardian or all other websites that have reported their scoops, but Van Vleet explained the restriction "relies on automatic filters that restrict access based on content concerns or malware threats."
A few years ago, when WikiLeaks released thousands of classified documents relating to the war in Afghanistan, the Pentagon instructed all personnel not to go onto the WikiLeaks website, saying, "There has been rumor that the information is no longer classified since it resides in the public domain. This is NOT true."
—–
Follow Josh Feldman on Twitter: @feldmaniac
Have a tip we should know? tips@mediaite.com
Josh Feldman - Senior Editor