Sen. Bob Corker Says Trump's Rhetoric Could Put Us 'On The Path to World War III'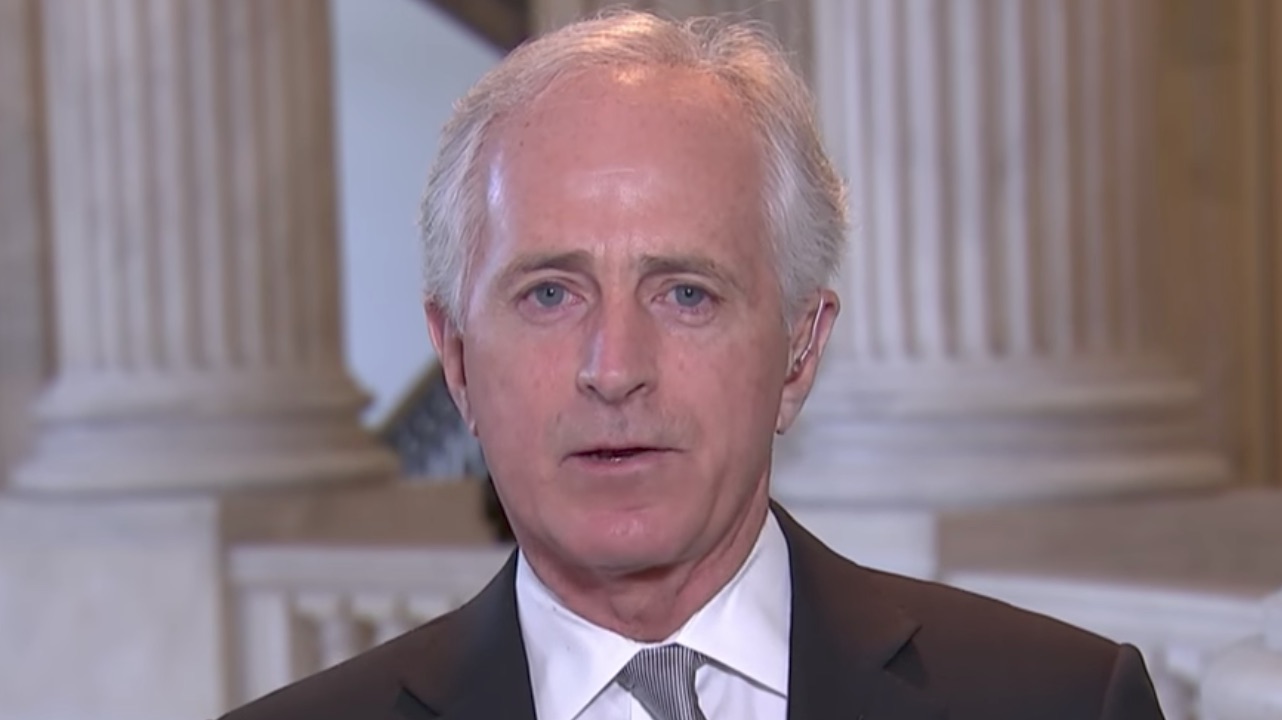 Sen. Bob Corker (R-TN) slammed President Donald Trump in a stunningly candid interview with the New York Times on Sunday, after the two exchanged barbs on Twitter.
The Republican Senator and chairman of the Foreign Relations Committee told the Times that he was concerned that Trump's threats against other countries likes North Korea could put the U.S. "on the path to World War III."
Corker said he believed Trump was treating the presidency like a "reality show" who acts "like he's doing 'The Apprentice' or something."
Over the course of the astonishing interview with a Republican lawmaker vital to Trump's efforts to pass tax reform and other legislation, Corker added that Trump "would have to concern anyone who cares about our nation," said that "every single day at the White House, it's a situation of trying to contain him."
Corker also said that many lawmakers agree with his views on the president:
"Look, except for a few people, the vast majority of our caucus understands what we're dealing with here," he said, adding that "of course they understand the volatility that we're dealing with and the tremendous amount of work that it takes by people around him to keep him in the middle of the road."
The Tennessee Republican, who recently announced he will not be seeking reelection in 2018, was attacked by the president in a series of tweets issued Sunday morning claiming he did not have the "guts" to run.
Corker responded with his own tweet calling the White House an "adult day care center."
Regarding Trump's accusation that Corker begged for his endorsement, which the president claims he denied, the senator said: "I don't know why the president tweets out things that are not true."
"You know he does it, everyone knows he does it, but he does," he added.
Corker claimed that Trump had asked him to run for reelection in 2018 and promised to endorse him, but the senator declined.
[image via screengrab]
—
Follow Aidan McLaughlin (@aidnmclaughlin) on Twitter[image via screengrab]
Have a tip we should know? tips@mediaite.com
Aidan McLaughlin - Editor in Chief