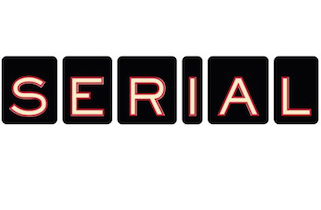 The Serial podcast may have released its ambiguous final episode last month, but a new series of interviews with key witness Jay Wilds on The Intercept means this story — and America's obsession with it — will continue into the new year.
While the first part of Jay's interview with dealt mostly with the events of the 1999 murder of Maryland high school student Hae Min Lee, for which her ex-boyfriend Adnan Syed is currently serving a life sentence, parts two and three have more to do with Jay's reaction the podcast and its affect on his life 15 years after he testified against his former friend.
During the interview, Jay made some harsh accusations against Koenig and her This American Life colleagues' admittedly aggressive reporting techniques and said he believes they mischaracterized his role in the murder. He also suggested that they have been planting information about him on the Serial subreddit, where amateur sleuths have been trying to solve the case alongside the podcast.
After reading the interview, Serial producer Julie Snyder sent this statement by email to The Intercept's Natasha Vargas-Cooper:
Thanks for reaching out. It's been interesting to read what Jay has to say about what happened on January 13, 1999. Although like so much of our experience over the past year, this new information also opens up a door to a new room filled with questions.

Our reporting is solid and we believe we accurately and fairly represented Jay's statements to police and his testimony at trial. On seven separate occasions over the last five months, we have requested an interview with Jay, either on the record or off. We have tried to keep the lines of communication open with him, contacting him well before the podcast began airing, during the run of the story and as recently as last week.

As far as leaking documents, we have absolutely never released any documents or any personal information to Reddit or any other outlet. In fact on many occasions over the last few months, whenever we have seen news outlets or online forums release personal information and the like, we have requested that information be removed. Most places complied, some did not.
In addition to agreeing to speak on the record for the first time with The Intercept, Jay also provided them with emails Koenig sent him both during the reporting phase of the project and just this past week after he made it known on his Facebook page that he was ready to talk.
While Koenig has said she is ready to move on to a different story for the podcast's second season, she let Jay know that there could be additional episodes of season one if he was willing to talk to her. She wrote on December 24:
I saw your post on Facebook. I'm raising my hand once again, to ask if you will talk to me. As you probably know, the final installment of my story was last week, but if you wanted to talk, we could always do another episode, so that you can tell your story about what happened to Hae, and about what happened to you. My goal has always been to get this story right.
Jay told Vargas-Cooper that he replied to her email asking if she had leaked documents to Reddit, but did not agree to an on-tape interview, effectively putting the kibosh on any more episodes of Serial about the case — for now.
Read the full interview with Jay Wilds, from the beginning at firstlook.org.
[Photo via screengrab]
— —
>> Follow Matt Wilstein (@TheMattWilstein) on Twitter
Have a tip we should know? tips@mediaite.com