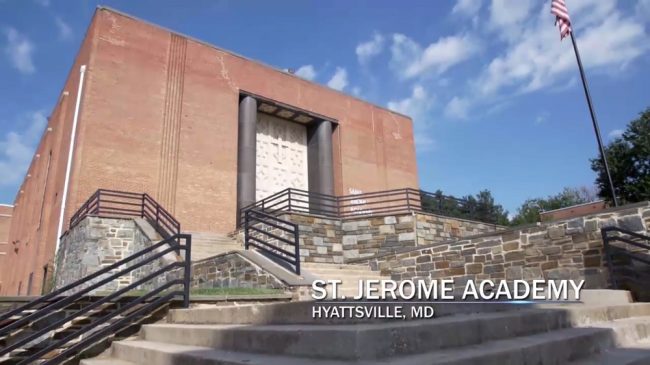 Left-of-center radio outlet NPR, which has a record of airing slanted segments on Christianity, filed a surprisingly positive report on Monday's All Things Considered about a community of conservative Catholics outside of Washington, D.C.
The afternoon program spotlighted that "about 150 Roman Catholic families who put their faith at the very center of their lives has settled in a small Maryland suburb called Hyattsville just outside D.C. They've moved here deliberately to be near other Catholics with the same values."
Author Rod Dreher featured this community in his new book, The Benedict Option, which, according to NPR, "calls on Christians to follow a modern version of…monastic life." The title is a reference to Saint Benedict, who is considered the father of monasticism in Western Christianity.
The public radio program interviewed three of the Catholics, along with Dreher, during the segment. They noted that "most attend the same church and send their children to the nearby Catholic school. They socialize. They have scripture study groups. And they pray together in each other's homes."
NPR continued by detailing how the school in question, St. Jerome Academy, is "part of what draws Catholics to this community. The curriculum includes regular science, literature and history classes but infused throughout are lessons about God and the value of Christian faith."
Later in the segment, the radio outlet did boost a stereotype about conservative Christians:
…The challenge for the Hyattsville Catholics and other Christians living Rod Dreher's Benedict option is not to be so segregated as to oppose America's growing diversity. Dreher himself has faced criticism for not being sufficiently inclusive in his vision of Christian life. The Hyattsville Catholics know they're in a minority with their theologically traditional views and values. But unlike some other conservative Christians, they don't focus on their marginalization. They're not angry. They're not especially political.
However, they ended the report by acknowledging that "their numbers are steadily growing, even as many Christian congregations deal with decline."
NPR also provided additional details about the Hyattsville community in an online article on Monday. It spotlighted that "whether the community reflects Dreher's 'Benedict Option' is a matter of some dispute, however, in part because many of the Hyattsville Catholics are deeply engaged in the broader society and say they do not feel marginalized, angry or alienated."
The article also noted that "many have advanced degrees and work professionally. Unlike other conservative Christians, they are not easy to categorize politically, having split their votes about evenly between Donald Trump and other candidates in the 2016 election."
The radio network's reporting, which aired during the Christian Holy Week, certainly contrasts with a segment that they aired three years ago this week. The Fresh Air program boosted the controversial scholarship of agnostic author Bart Ehrman, who claimed that "Jesus himself didn't call himself God and didn't consider himself God, and that none of his disciples had any inkling at all that he was God."
[image via screengrab]
Podcast: Play in new window | Download
This is an opinion piece. The views expressed in this article are those of just the author.