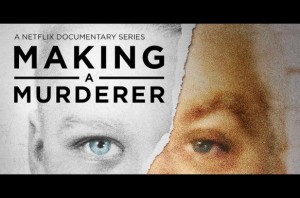 The latest in the increasing social fascination with the true-crime genre is undoubtedly Netflix's Making a Murderer and the story of Steven Avery. Avery is currently in prison for the murder of photojournalist Teresa Halbach after already serving 18 years for a rape that he was eventually exonerated from after DNA testing.
The USA Today is reporting that signatures are now mounting from viewers of the Netflix series calling for clemency for Avery, who is currently serving a life sentence without the possibility of parole. Signature-acquiring efforts from websites like WhiteHouse.gov and Change.org have earned a combined hundreds of thousands of signatures so far.
The Free Steven Avery page on Change.org is formally addressed to both President Barack Obama and Governor Scott Walker, and was started by Michael Seyedian. Seyedian writes in part:
I am outraged with the injustices which have been allowed to compound and left unchecked in the case of Steven Avery of Manitowoc County in Wisconsin, U.S.A. Avery's unconstitutional mistreatment at the hands of corrupt local law enforcement is completely unacceptable and is an abomination of due process.
According to reports, the prosecutors office involved with Avery's original case have been critical of the Netflix series, suggesting that key pieces of evidence were left out of the show. "You don't want to muddy up a perfectly good conspiracy movie with what actually happened," said prosecutor Ken Kratz.
Supporters of the movement have taken to Twitter to also express their support for Avery's case:
@govwalker You didn't become president, but you can still be a hero! 200,000 Strong for Steven Avery! https://t.co/b7MNJxw9IO via @Change

— Brent Black (@brentalfloss) January 4, 2016
If the White House petition gains 100,000 signatures, the executive branch is required to issue a public response https://t.co/VG2fpvLEoq

— Dateline NBC (@DatelineNBC) January 4, 2016
—
>> Follow J.D. Durkin on Twitter (@MediaiteJD)
Have a tip we should know? tips@mediaite.com