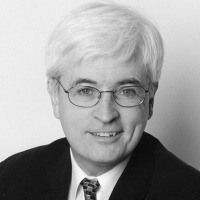 "If you think The New York Times television reporter Bill Carter's usual suck-up coverage of the small screen biz has been even more fawning than usual to The Powers And Entertainers That Be, this is why: Carter is doing another book."
–Deadline Hollywood Daily's Nikki Finke, never afraid to burn a few bridges
Leave it to Nikki Finke to chastise the impure, start firefights with other journalists (cf: The New Yorker), and leak out a bit of personal correspondence to boot. In this unrelenting post, she accuses Bill Carter of "having [never] met a network boss whose knob he didn't shine" and casually makes mention of a (possibly joky) email Carter sent her in July about his hopes of making bank on a blowout Jay Leno show. How's that going, btw?
Carter has a way of eliciting contempt on the Interwebs for his occasionally softball coverage and for his murky relationship with HBO, which he continues to fervently cover for the Times despite the fact that he actively collaborated with the network to make a teleplay out of his book The Late Shift. Former Gawkerer Doree Shafrir compared Brian Stelter's writing with Carter's, and nailed down Carter's area of coverage by contrast:
"Now, there are a few reasons why this wouldn't have been a Bill Carter piece in the first place. Let's go over them! 1) It's not a meh piece about HBO. 2) It's not a palsy piece about NBC and/or Ben Silverman. 3) It hasn't already been written about in the LA Times or the Wall Street Journal."
Have a tip we should know? tips@mediaite.com