Starstruck Cops Reportedly Covered for Zac Brown After Finding Him at Hotel Drug Bust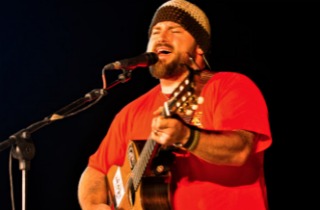 Reports from Florida indicate that a group of fanboy cops were trying to keep it under wraps that they encountered country singer Zac Brown in the middle of a drug raid.
According to TMZ, the incident took place at the Palm Beach Four Seasons Hotel, where officers were called in a week ago to investigate a suspicious vehicle that was later found to be stashing cocaine. The car's driver told cops that he was working with three other people, and when they moved to arrest them, they found Brown partying inside a hotel room with eight other people.
The cops arrested one other man and two strippers in their bust, and the Palm Beach Police Department has maintained in their official report that Brown was never at the scene of the crime. Later reports however, stated that Brown was definitely there, and that he asked that his name not be put into the report out of concern for his family
The cops were apparently such huge fans, that they agreed to keep it a secret. One cop even made fun of a stripper during the arrest for not recognizing who Brown was.
Brown reportedly did not partake in any drugs himself, but he found himself at the party after being invited over by friends before the strippers showed up.
Watch a report on the story in the video above, via Fox 411.
[Image via wikimedia]
— —
>> Follow Ken Meyer (@KenMeyer91) on Twitter
Have a tip we should know? tips@mediaite.com