Steve Bannon Reportedly Sending Globe Emojis to Friends to Brag About Exit of 'Globalist Gary' Cohn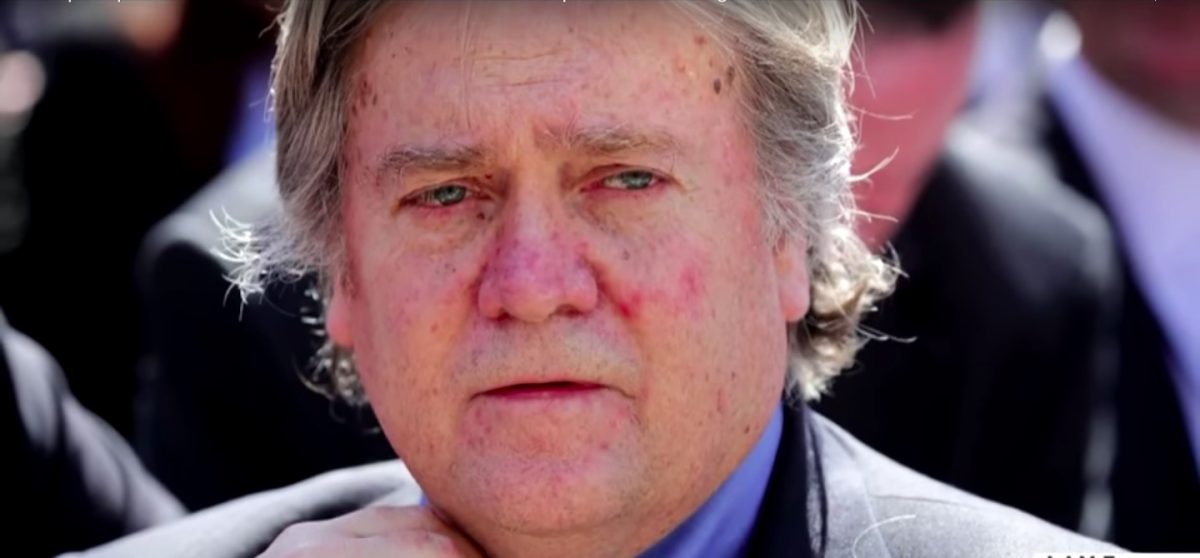 Steve Bannon and Gary Cohn never saw eye-to-eye at the White House, and now Bannon is reportedly gleeful over Cohn's departure.
According to sources for The Daily Beast, Bannon texted his associates pictures of the globe emoji after Cohn's exit. The emoji signifies Bannon's epithet "Globalist" to describe Cohn's policies and beliefs.
"Couldn't have happened to a nicer guy," Bannon, who was dumped as White House chief strategist last year, reportedly said in a phone conversation. Three sources for The Daily Beast added that Bannon was "elated" and "thrilled" at the news when he learned of the departure from Zurich. Bannon is currently on a trip to support far-right initiatives and candidates in Europe.
To say Bannon is a fan of calling out people who don't support his radical views of how the nation should be run is a gross understatement. Using "globalist" as an insult was hardly specific to Cohn: Bannon reportedly called Jared Kushner a "globalist" and a "cuck".

[image via screengrab]
Have a tip we should know? [email protected]