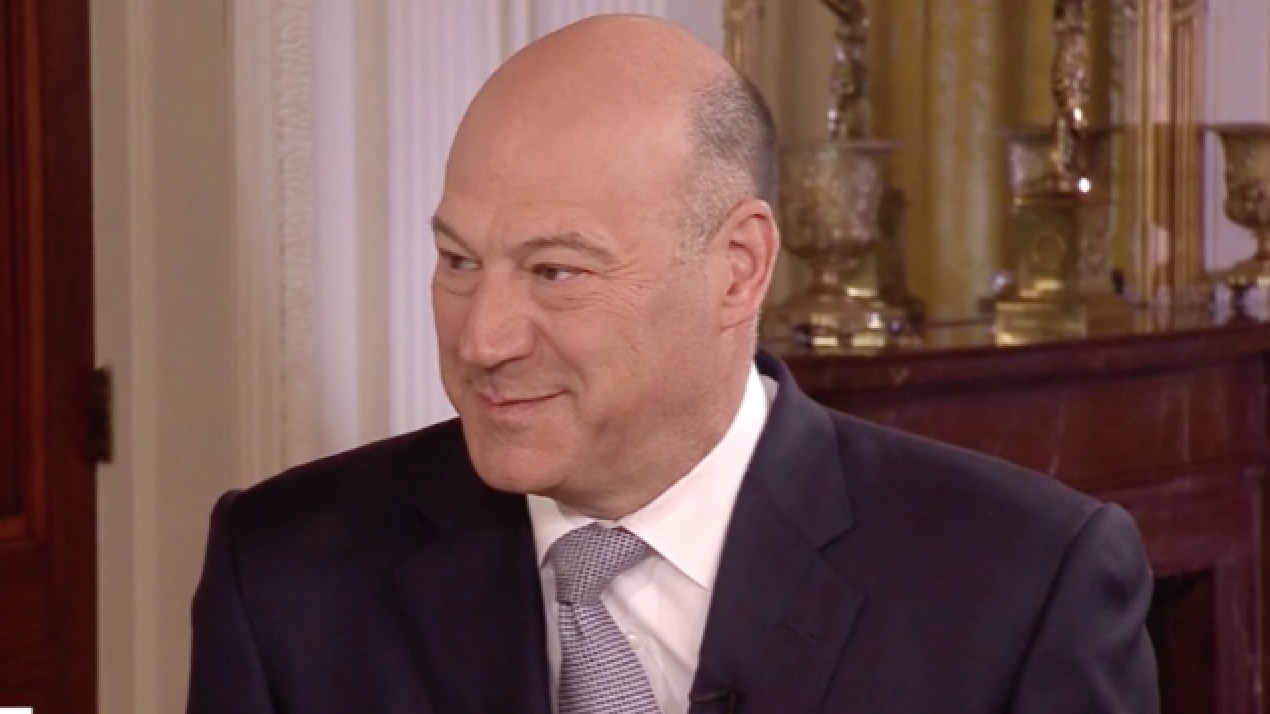 The New York Times reported Friday morning that Gary Cohn, President Donald Trump's economic adviser, drafted a letter of resignation following the president's widely decried response to the Charlottesville terror attack.
Cohn was reportedly perturbed by Trump's remarks that there were "very fine people on both sides" at the rally in Charlottesville that culminated in a white supremacist terror attack that killed one and injured 19.
The former Goldman Sachs exec came so close to resigning after the president's comments that he drafted a letter of resignation — but ultimately decided to stay in the White House. In a Financial Times interview he said that the administration "can and must do better," adding that he intended to stick around as a "patriotic American."
Well, safe to say that news did not sit well with pro-Trump media and Twitter personalities, who hold an intense disdain for the registered Democrat and former banker advising the president on economic policy.
Breitbart News led the charge, bracketing Cohn's name as usual in globe emoji's to deride him as a "globalist":
No reaction from Trump yet, but here's how Breitbart's reacting to Gary Cohn's criticism of Trump. Note the globes around his name. pic.twitter.com/nUoJswgarW

— Kyle Griffin (@kylegriffin1) August 25, 2017
Most troubling part of Gary Cohn's criticism of Trump is where he, like Dems and media, whitewashes #Antifa violence https://t.co/zEZt9OC8Fo

— Joel B. Pollak (@joelpollak) August 25, 2017
Did Gary Cohn REALLY just call #Antifa, "Citizens standing up for equality and freedom?"

I'M SORRY, COHN MUST GO: Gary Cohn Criticizes Donald Trump's Response to Charlottesville Protests https://t.co/PM34aYjV8X

— Bill Mitchell (@mitchellvii) August 25, 2017

President Trump, fire this man now.

— Bill Mitchell (@mitchellvii) August 25, 2017
"Citizens standing up for equality and freedom." Gary Cohn pic.twitter.com/KOaSju3suT

— Paul Joseph Watson (@PrisonPlanet) August 25, 2017
Globalist Gary Cohn is a registered Democrat, pro-carbon tax & former Goldman Sachs. Now he praises ANTIFA & attacks Trump? Fire him @POTUS!

— Makada ?? (@_Makada_) August 25, 2017
I'M SORRY, COHN MUST GO: Gary Cohn Criticizes Donald Trump's Response to Charlottesville Protests https://t.co/PM34aYjV8X

— Bill Mitchell (@mitchellvii) August 25, 2017
And finally, Jack Posobiec — the Twitter personality known for pushing the Pizzagate conspiracy theory, bringing a "Rape Melania" sign to a protest to smear participants, and lying about his military service — Periscoped himself slapping on his bass guitar for 25 minutes in honor of the news:
Moves like Gary Cohn https://t.co/rz6uLzxZLz

— Jack Posobiec ?? (@JackPosobiec) August 25, 2017
[image via screengrab]
—
Follow Aidan McLaughlin (@aidnmclaughlin) on Twitter
Have a tip we should know? tips@mediaite.com
Aidan McLaughlin - Editor in Chief