Suspects Arrested in Killing of Pregnant Woman; Some Ask: Why So Little Media Attention?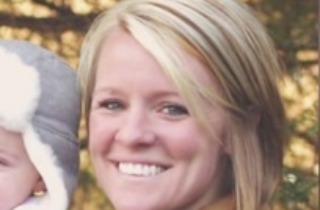 Two men have been charged this week with killing a pregnant Indiana woman during a burglary. Amanda Blackburn was shot in the head on November 10th while multiple individuals were inside her home during the early morning.
According to IndyStar, after Blackburn was found dead in her home, police officials released surveillance footage showing a potential suspect. They eventually arrested two men and charged them with murder: 18-year-old Larry Taylor, who reportedly was the one who killed Blackburn, and 21-year-old accomplice Jalen Watson. They were also charged them with multiple felony accounts including burglary, robbery, and auto theft.
Both of them have been connected to a string of burglaries that night, along with a third individual identified as Diano Gordon. They drove around in a Chrysler Sebring stolen from a woman living a few miles away from Blackburn's house. Court documents say they stole Blackburn's bank cards and two of them went to an ATM to withdraw money while the third, Taylor, stayed at the house with Blackburn and communicated with them. After shooting Blackburn, Taylor watched her bleed.
You can see Watson and Taylor's mugshots here: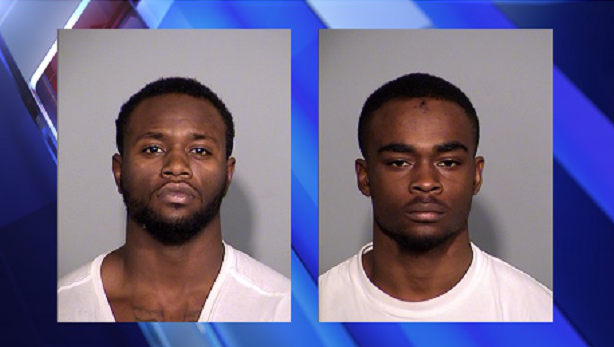 Her husband, local pastor Davey Blackburn, was heartbroken when he learned what happened. On GMA this week, he said, "I think up to this point, the hardest point is thinking about tomorrow and the next day and the next day and the next day for a couple reasons. One is, I honestly don't know how to do life without Amanda."
Watch NBC News' report here:
Blackburn's 15-month-old son was in the house, upstairs in his crib.
This week prosecutors filed to enhance the sentencing for Taylor because he killed a pregnant woman. If granted, Taylor could face up to 20 additional years in prison.
Now, given how this case has not received much national media attention, some on Twitter have been asking why, given how other local crime cases (including the Chicago teen killed by a cop) have made their way into the national media:
Police: He watched #AmandaBlackburn bleed https://t.co/02gkitAB96 Where is the national outrage? pic.twitter.com/htkpzc9ydv

— Cameron Gray (@Cameron_Gray) November 24, 2015
How come nobody rioted over the murder of #AmandaBlackburn ?

— Daniel Horowitz (@RMConservative) November 25, 2015
To the millions focused on a meme tweet today, explain the brutal murder of this pastor's wife #AmandaBlackburn pic.twitter.com/5rcZWSt5y2

— Wayne Dupree™ (@WayneDupreeShow) November 24, 2015
You'd think her own home would have been a "safe space" for #AmandaBlackburn A true victim of violent crime. https://t.co/ImCptORpJ4

— Anthony Cumia (@AnthonyCumia) November 23, 2015
Suspects in rape/torture/murder bias crime of pregnant #AmandaBlackburn are Black Media refusing to report. pic.twitter.com/uOphMvADE8

— John Cardillo (@johncardillo) November 23, 2015
[image via screengrab]
— —
Follow Josh Feldman on Twitter: @feldmaniac
Have a tip we should know? tips@mediaite.com
Josh Feldman - Senior Editor