Tea Party Unity Leader Calls for 'Class Action Lawsuit' Against Homosexuality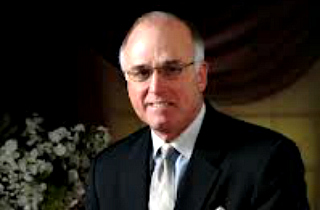 Christian conservative activist Rick Scarborough seems to have finally found the silver-bullet solution for battling homosexuality in America: Sue the gay away! During an interview with fellow traveler Peter LaBarbera, Scarborough suggested the possibility of suing homosexuality in the same way lawyers took up a case against large tobacco companies.
"The whole issue of a class action lawsuit, you and I have talked about this a little bit," the Tea Party Unity committee member reminded his colleague. "Obviously, statistically now even the Centers for Disease Control verifies that homosexuality much more likely leads to AIDS than smoking leads to cancer. And yet the entire nation has rejected smoking, billions of dollars are put into a trust fund to help cancer victims and the tobacco industry was held accountable for that."
LaBarbera, the president of Americans for Truth, agreed. "I think that's great. I would love to see it." He added that perhaps if anti-gay groups can win such a lawsuit against homosexuality, the money could be put into PSAs depicting the alleged pitfalls of homosexual behavior.
"We always wanted to see one of the kid in high school who was counseled by the official school counselor to just be gay, then he comes down with HIV," LaBarbera asserted. "But we never really got the client for that."
LaBarbera also lamented the lack of stories about "ex-gays" on Fox News. "We need to work on our conservative, alternate media and say, 'look, don't do the pro-gay thing, why don't you rather step out and support these ex-gays?' We should encourage Fox News to tell their stories," he said. "Fox is now telling the stories of black conservatives because the other media is not doing that, we should all get on Fox and say, 'come on, tell these stories, these wonderful stories of happy men and women who have left the homosexual lifestyle.'"
Listen below:
[h/t
RightWingWatch
]
[
Ed. note: The article was updated to more accurately reflect Scarborough's role with Tea Party Unity.
]
— —
>> Follow Andrew Kirell (@AndrewKirell) on Twitter
Have a tip we should know? tips@mediaite.com