Ted Cruz Tells Sean Hannity He's Not 'House-Trained' Like The Media Wants Him To Be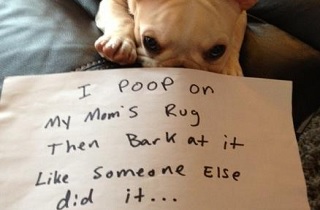 While the American people have consistently made their opinions of Republicans in Congress known, it seems at least one member of that caucus has finally developed some self-awareness about the job they're doing. In an interview this week on Sean Hannity's radio show, freshman Senator Ted Cruz (R-TX) told the host that he's being attacked because the media likes their Republicans "timid and house-trained," which the mess on the floor of the Senate shows they certainly are not.
"Why do you think you're being attacked as much as you are?" Hannity asked, adding "I have my own theory on it. Didn't you go to Harvard?"
Cruz agreed, saying he tells west Texas Republicans who note his education that "I've got a lot to apologize for."
"I think the reason they fear you," Hannity continued, "is because not only are you conservative, with strong conservative principles, you know the law and you were an attorney general, you're also articulate, and you're an intellectual. I think that's a combination they just fear."
Hannity's assessment of Cruz's genius came just after the two discussed Cruz's push to de-fund the Affordable Care Act by filibustering a continuing budget resolution, thereby forcing a government shutdown. In polling this week by the National Journal, only 36% of Americans supported a repeal of Obamacare.
Cruz modestly demurred, and posited that the attacks derive from the fact that "there are a lot of Democrats and a lot of folks in the media that like their Republicans timid and house-trained, to sit quietly in the corner, to accept losing, to stand for nothing."
Cruz's analogy is perfect, because rather than attempting to shape policy through debate and democratic processes, Republicans in Congress have consistently elected to "govern" by squeezing out steaming piles of filibusters and symbolic repeal votes. Shutting down the government, if history is any indication, would be the steamiest pile of all.
Here's the audio, from Thursday's Sean Hannity Show:
Have a tip we should know? tips@mediaite.com