Texts From FBI Agents Suggest AG Lynch Knew 'No Charges Will Be Brought' in Clinton Probe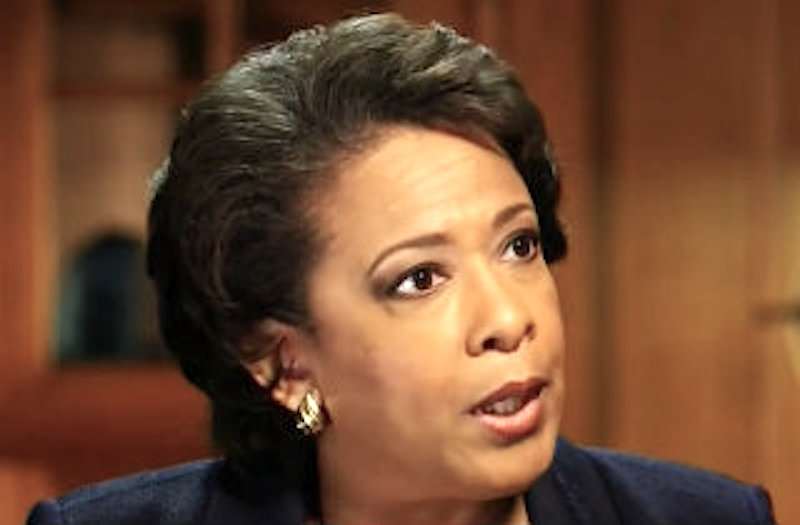 It appears that the text messages between two FBI agents who were once part of the ongoing Russia investigation are causing more controversy.
The Associate Press highlights an exchange between former top investigator Peter Strzok and his mistress and DOJ lawyer Lisa Page around the time the investigation into Hillary Clinton's emails came to a conclusion in July 2016. The exchange was sparked by then-Attorney General Loretta Lynch, who made an announcement that she would rely on the recommendation of then-FBI Director James Comey regarding the Clinton probe after her secretive tarmac meeting with Former President Bill Clinton was drawing negative attention.
On July 1, days before Hillary Clinton was formally interviewed by the FBI and Comey officially exonerated her of criminal wrongdoing, Strzok texted Page that Lynch's announcement "looks like hell." Page responded with the following:
And yeah, it's a real profile in couragw [sic], since she knows no charges will be brought.
Strzok was one of the top investigators in the Clinton probe and was previously on Special Counsel Robert Mueller's team before he was removed once his anti-Trump texts he made during the election emerged.  Comey was also suspected of predetermining the outcome of the Clinton probe when it was revealed that he had drafted his exoneration remarks months before he officially concluded the investigation.
This follows another damning revelation from Senate Homeland Security Committee Chairman Ron Johnson (R-WI), who revealed in a letter that the FBI's technical system failed to preserve the texts between Strzok and Page for roughly a five-month span between December 2016 and May 2017, which was around the time Mueller was appointed Special Counsel.
[image via screengrab]
Have a tip we should know? tips@mediaite.com