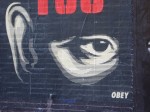 The AP, which lost a number of members last year and has been threatening for some time to take a variety of actions to protect its content, appears to have settled on one: They are going to track their content around the Web to "to assure compliance with terms of use." Sort of the media version of "get off my lawn!"
This from E&P:
"The system will register key identifying information about each piece of content that AP distributes as well as the terms of use of that content, and employ a built-in beacon to notify AP about how the content is used."
Here is an explanation of how it will work:
"The registry will employ a microformat for news developed by AP and which was endorsed two weeks ago by the Media Standards Trust, a London-based nonprofit research and development organization that has called on news organizations to adopt consistent news formats for online content…The microformat will essentially encapsulate AP and member content in an informational 'wrapper' that includes a digital permissions framework that lets publishers specify how their content is to be used online and which also supplies the critical information needed to track and monitor its usage."
Make sense? Not so much to us either except that it sort of makes the AP sound like an arm of the CIA. Also unclear is what will happen to you if you set off the AP's "built-in beacon." Do lasers shoot out of your computer? Does the AP automatically delete your post? Do AP police show up at your door? Probably not, though the idea that the AP will be able to control the Internet and/or not slip into irrelevance with these measures seems almost as likely.
Have a tip we should know? tips@mediaite.com