The Atlantic Under Fire For Hiring Writer Who Said Women Who Have Abortions Should Be Hanged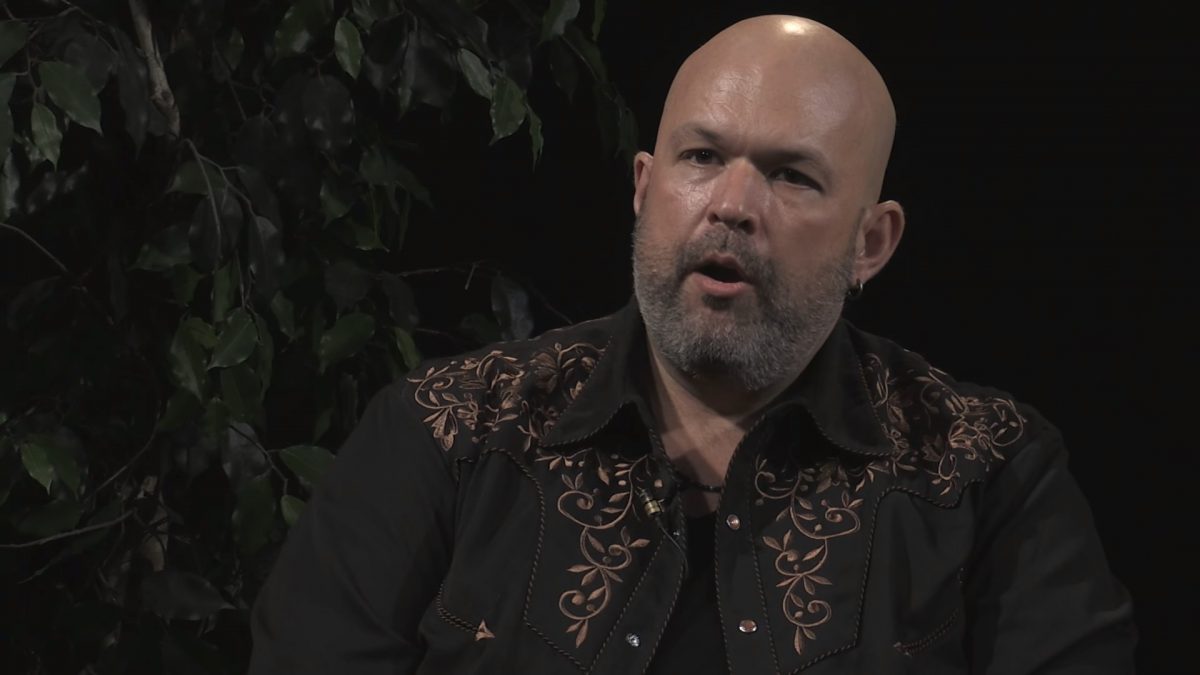 Yesterday, The Atlantic named its first four contributors to the magazine's new section for opinion, commentary and ideas. The publication gave staffers Alex Wagner and Annie Lowery prominent new roles, while announcing the hires of Ibram X. Kendi and Kevin Williamson.
It is the addition of Williamson, however, that has proven controversial, especially in liberal and progressive circles.
The longtime National Review writer, you see, has espoused some…ummm…extreme positions in the past. In 2014, he stated, during a Twitter spat, that abortion should be treated the same as homicide. When asked if he felt those who get abortions should "get life without parole," Williamson said, "I have hanging more in mind."
(You can't see Williamson's tweets now because he deleted his Twitter account yesterday.)
That same year, he penned a column about East St. Louis in which he described a young black child as a primate. In another 2014 piece, he made sure to misgender Laverne Cox, claim she wasn't a woman, and called gender affirmation surgery "genital mutilation."
So yeah, there was a bit of an outcry over The Atlantic hiring this guy:
Congrats to @TheAtlantic for hiring Kevin Williamson, the "women who have abortions should be executed" guy. #Provocative https://t.co/NUccfTx65y

— Parker Molloy (@ParkerMolloy) March 22, 2018
Kevin Williamson described 9-year old black child as a "primate."

Usually people name that racism. The Atlantic named him as a contributor for their new "ideas" section.

— Matt Ortega (@MattOrtega) March 23, 2018
As many have noted, new Atlantic hire Kevin Williamson called on women who have abortions to be executed. That gives him the moral turpitude of a Klansman. That's a call for a genocide-level event, aimed at women.

— Amanda Marcotte (@AmandaMarcotte) March 23, 2018
Kevin Williamson, a writer who has called feminists a "bag of snakes" and black children "primates," is leaving The National Review and moving to The Atlantic.

— Lisa Goldman (@lisang) March 23, 2018
One of Kevin Williamson's NR columns from 2016 was characterized as "gratuitously nasty" . . . by @TheAtlantic! Congratulations on your new hire! https://t.co/HHOucoep7v

— Craig Calcaterra (@craigcalcaterra) March 22, 2018
I totally missed that The Atlantic hired Kevin Williamson. This guy called for any woman who has had an abortion to be hanged. How can you espouse what is in essence genocide and still get to write for a supposedly respectable publication?

— Dante Atkins (@DanteAtkins) March 23, 2018
I'd like to congratulate @TheAtlantic for hiring Kevin Williamson, a man who casually called for women getting abortions to be hung.

Oh, and not just the woman. Also the doctors and nurses. Just casually murdered. https://t.co/oihTnK8m85

— Brianna Wu (@Spacekatgal) March 23, 2018
This is the guy who assaulted a woman, a complete stranger, and stole and destroyed her property in a theater and then went on TV to brag about it. Also: pic.twitter.com/yN83MYKvlG

— David Klion (@DavidKlion) March 22, 2018
Kevin Williamson was not a smart hire for the Atlantic but I'm morbidly interested in watching him pretend to play nice, given… everything pic.twitter.com/EAAyEb9T1b

— Owen Ellickson (@onlxn) March 23, 2018
Well, I guess the upside of the Atlantic hiring Kevin Williamson is that the New York Times won't hire him during the term of his contract. But seriously, why not just declare intellectual bankruptcy and be done with it? https://t.co/pFJsYSxbSB

— Chris Lehmann (@lehmannchris) March 22, 2018
Meanwhile, as those on the left raged against the hire, a number of conservatives defended Williamson and The Atlantic's decision to bring him on board.
The Atlantic is lucky to have Kevin Williamson —-> On My Departure https://t.co/kUUO7UUO1w

— Jay Caruso (@JayCaruso) March 22, 2018
Kevin Williamson is among the best writers on the right (most of the others still write at NR). I'm glad a different audience will be exposed to his brilliance at The Atlantic. Further, it's good to see that all the right people are upset by this news.

— (((AG))) (@AG_Conservative) March 23, 2018
Good for @TheAtlantic bad for NR. When I grow up, I hope I can write half as well as Kevin Williamson. Congrats, my friend. https://t.co/89NrDMAJvy

— David French (@DavidAFrench) March 22, 2018
The Kevin Williamson news is ticking off all of my least favorite people. Hmm…

— Jeff B. (@EsotericCD) March 22, 2018
In my view Kevin Williamson is the essential conservative columnist of the Trump era. And since he left Twitter I can say that without being a suck up. Hope The Atlantic doesn't inhibit him https://t.co/GZKMKq3fwM

— Tim Miller (@Timodc) March 22, 2018
Congrats to Kevin Williamson. Losing him really hurts though. https://t.co/LlKv7Y0ORz

— Kyle Smith (@rkylesmith) March 22, 2018
Williamson also wrote a goodbye article at National Review. You can read it here.
[image via screengrab]
—
Follow Justin Baragona on Twitter: @justinbaragona
Have a tip we should know? tips@mediaite.com