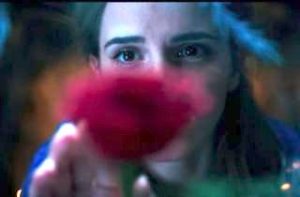 In the original animated version of Beauty and the Beast, Belle's father Maurice plays an inventor. He gets lost while traveling to a fair to present his new wood-chopping machine, and winds up imprisoned in the Beast's castle. Belle finds him there and offers herself as prisoner instead, and that's how the story begins.
The live-action version, set to be released in March 2017 approaches the story from a different, more feminist angle. In this version, Belle, played by Emma Watson is the inventor. Watson told Entertainment Weekly, "In the animated movie, it's her father who is the inventor, and we actually co-opted that for Belle. I was like, 'Well, there was never very much information or detail at the beginning of the story as to why Belle didn't fit in, other than she liked books. Also what is she doing with her time?' So, we created a backstory for her, which was that she had invented a kind of washing machine, so that, instead of doing laundry, she could sit and use that time to read instead. So, yeah, we made Belle an inventor."
How cool. We can't wait for the movie to come out. In the meantime, EW has obtained images from the film. Watson is absolutely enchanting as Belle.
[featured image via screen grab]
Follow Dana Eisenberg on Twitter.
Have a tip we should know? tips@mediaite.com